Blog
6 Tested Tools to Skyrocket Your Online Work Productivity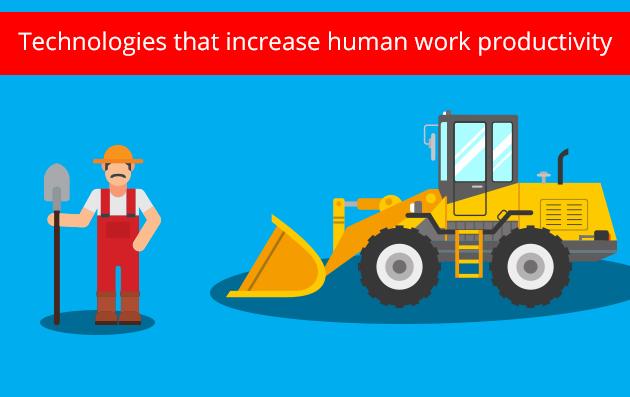 During the recent years, web technologies increasing online work productivity have developed significantly. So, it's not mandatory to be tech savvy for someone to create and run his/her own website. It's also not compulsory for you to have a graduate degree in marketing so as you can run successful online marketing campaigns and promote your website. Nonetheless, all of these opportunities were brought to life due to programmers and marketers. The latter aims to assist people who wish to generate websites and publicize them to make most out of their businesses within reasonable time limits.
Real versus online life
Technologies have helped to ease the work and save considerable time for specialists in different spheres and even for people running household duties. The online platforms have developed so much that expressions like "real-life examples", "real-life situations", "real life versus online life" have come to be used over the net frequently.  Well, but are we dreaming when we work or communicate online? Surely not! So, it's already a reality that the tech-savvy marketers have created entertaining and business platforms, as well as new generation tools to skyrocket online work productivity.
Bloggers writing in the marketing industry create many articles every day. They present various online marketing tools that come to ease marketers' work and improve productiveness. To make an impression of being industry experts, some of those bloggers may even recommend their readers tools they have never used. By this behavior, they place their reputation in danger. When people use the recommended tools and find out that they are not useful, they won't trust the information provided by these bloggers anymore.
Let's explore some effective tools
What we offer in the scope of this article is a list of 6 marketing tools which have proven their efficiency in increasing online work productivity. Let's start with the SMM and go on with email and content marketing tools that come to increase the productivity of your online activities.
Working in the social media marketing industry you must have noticed that it's time-consuming to share new posts to your multiple social accounts separately.
Solution
To make this process more convenient, there comes Buffer's tool vital for increasing SMM productivity. Using it is as easy as a pie. All you need is to connect your accounts to Buffer and it will take care of sharing your post on the attached social pages. In addition, you can schedule your post and the tool will share it for you at the time specified. Also, it has an analytic feature with the help of which you can track the performance of your recent posts.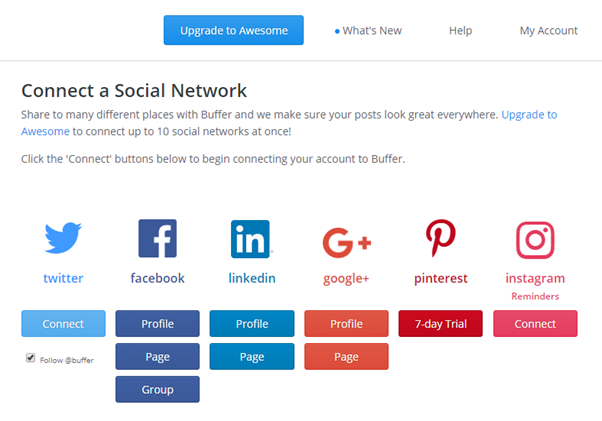 Following on Twitter  
Again, on the Social Media, particularly, in relation to Twitter! Certainly, increasing the number of people following you on Twitter is essential for running successful marketing campaigns. At the same time, following people in your industry by pressing the "Follow" buttons one by one is an easy task, but it can be prolonged and unproductive as it will consume much of your time.
What to do
To make this process fast and progressive, we have found a tool called Twitter Follower. The easiest route to find and install it is to search for at Chrome's Web Store. Once you have added the extension to your chrome, you will just need to log into your Twitter account. Then, choose people in your industry you would like to follow and click on the "Follow them all" button on the small window on your screen.   

Surely, when you use an auto following tool to bulk follow Twitter pages, some of the pages you have followed may be inactive or may be in a totally different industry. Pertaining to this, some of the users you followed will be interested in your product and follow you back and some won't. If the number of pages you follow prevails significantly over the number of users following you, this will not influence your page reputation positively. The problem is that people viewing your page info will see that you follow a lot of pages. Whereas many of the users of these pages don't show interest in you and don't follow you back.
Unfollow users automatically
There are many tools on the net that enable Twitter account holders to automatically unfollow users that don't follow back. The previous tool we presented for bulk following Twitter pages has an option for bulk unfollowing as well. However, we don't recommend using it for bulk unfollowing as it will unfollow even those who follow your page. However, you only need to unfollow those that don't follow you back. Meanwhile, you can successfully outsource users that don't follow you back through the ManageFlitter app and unfollow them. This app also has additional features which you can reveal by visiting the website.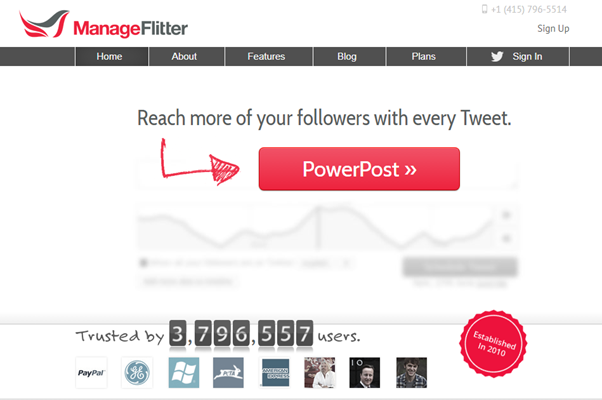 Gather subscriptions
E-mail marketing is considered to be one of the strongest and most successful marketing channels. If backed up by useful strategies, it will help you to guide many interested visitors to your page. The base of email marketing is enabling website visitors to subscribe to the updates of a website. This feature is mainly supported by a subscription popup. This is a small window that appears on the screen at the moment someone enters a website. Or else, it can appear during one's stay on the website or in order to prevent someone from leaving the site. The appearance of a popup at different moments depends on what kind of a popup event has been set (For more information on popup events, check out the following article).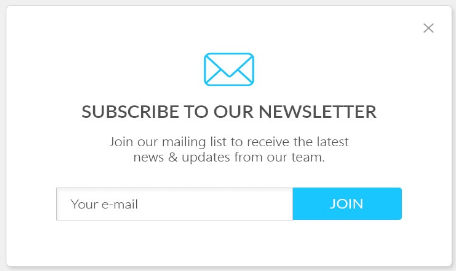 When the visitors have provided their emails by filling in the form and subscribing to your newsletter, you will need to automate the process of collecting the email addresses. For sure, gathering the emails manually will influence your work productivity.
Synchronizing subscribers
Accordingly, marketing experts use special automation tools like Aweber and MailChimp to collect the e-mail addresses, more specifically, they connect their MailChimp or Aweber account to the subscription popup in order to synchronize their subscribers. 
Choose an accurate content-checker
During the recent years, content marketing has also evolved significantly. Refreshing blogs with unique and useful articles has become an indispensable part of businesses that care of their presence in the web. However, the net is overwhelmed by articles on different marketing topics. So, creating a unique piece of writing is getting harder. Once you have written an article, you should use a plagiarism checker to measure its uniqueness because Google gives much value to it. However, not all of the content-checkers over the web are accurate to show the corresponding website matches.
Solution
You can find one of the most accurate plagiarism checkers worth recommending to others on this website. This tool helps to increase the uniqueness of an article by underlining the non-unique sentences, phrases, and words and shows the matching websites.
Checking grammatical mistakes
Last but not least! Writing long articles can be a tough task especially for writers using US or UK English as a foreign language. You may master all of the grammatical rules, anyway, some details may skip your attention.
Solution
A super effective tool called Grammarly will help you check your articles after writing them. It will give recommendations for correcting some minor and also major mistakes. Consequently, your readers will enjoy well-structured and grammatically correct articles.
In conclusion
People create tools as they need to automate some mechanical processes to more diligently engage in other useful activities. Likewise, programmers have created numerous tools to be used for different purposes online.  Many of the latter serve specifically online marketing purposes. The latter show constant development and accordingly, some of them are outdated and others come to fill the gap. And quite often it is time-consuming to desperately search for marketing tools and to discover that they are not working. Thus, in order to avoid wasting your time, try to find out authoritative sources that provide up-to-date information on tested online tools.