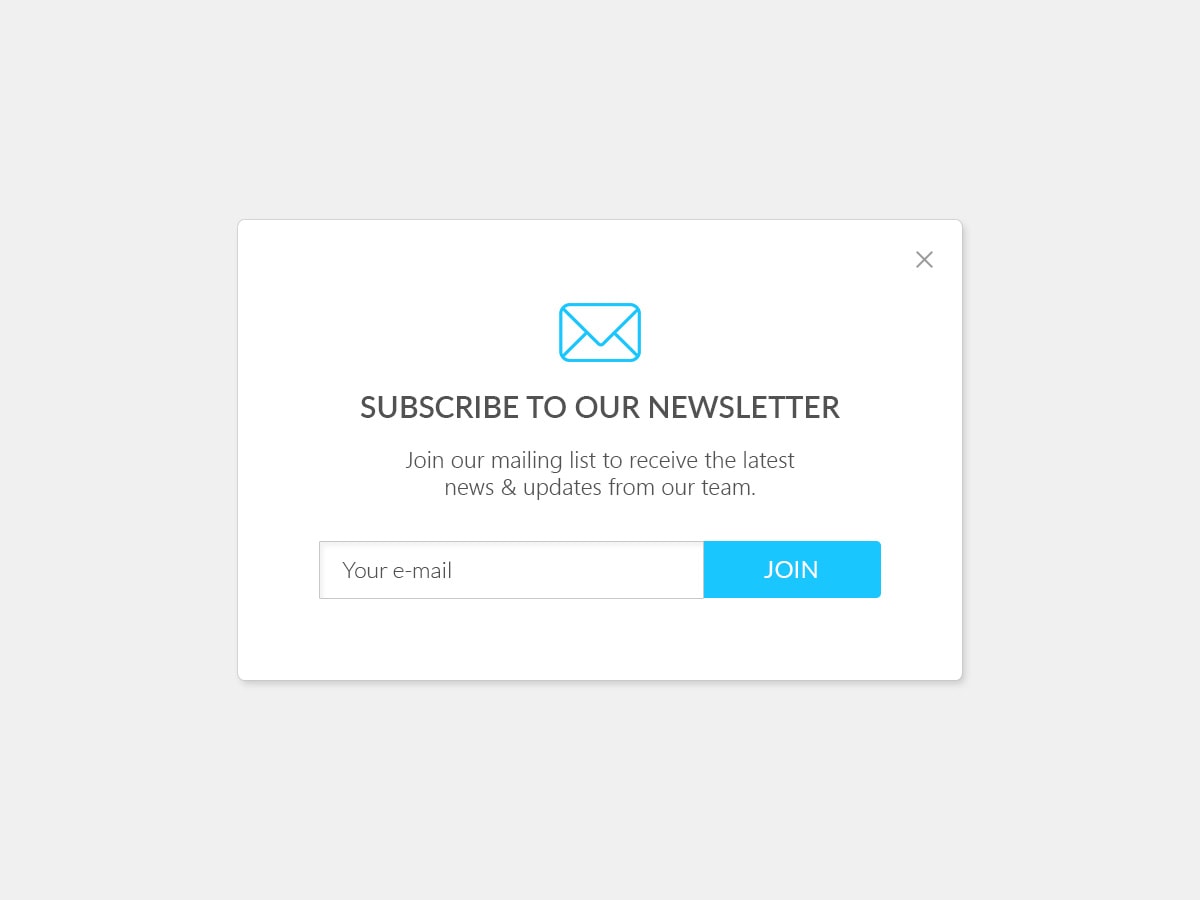 Subscription popup is perfect in case you want to build a connection between you and your users. By Subscription popup you give your users to subscribe to your newsletter and get all your updates and news in a very comfortable way.
Is it possible to hide the popup after the users has subscribed?
Sure, you can simply check "Hide popup after submitting" and the Subscription form will disappear after they have subscribed.
Can I change the success message of the Subscription popup?
Yes, you can type any success message you wish!
Is it possible to change the background color of the Submit button?
Sure, you can pick up any color you need for your Submit button!
Is there a way to see all the changes during the creating process?
Yes, you can live preview all the look and feel of your Subscription popup while you're creating it.
Do you have newsletter module inside subscription popup?
Yes, our subscription popup comes with its own newsletter module. You can easily select the group or list of people to whom you want to send email.