Blog
Heat Up Your Summer Sales with Popups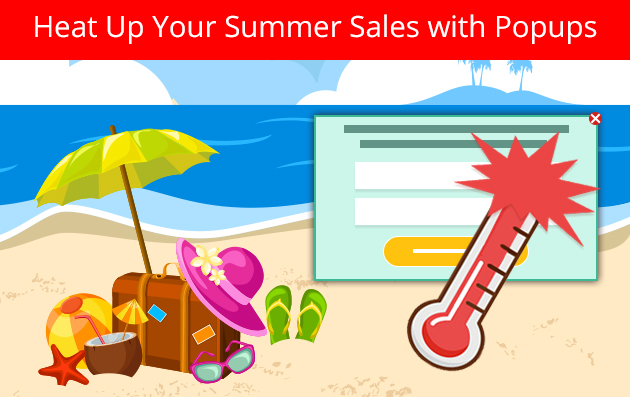 Want your summer sales sizzle? You need to take some steps before your competitors start the active promotion. One of the most pliable and versatile strategies to heat up sales in the summer season is applying charming and polite popups on your landing page. What's more, you should make use of popup types, popup events, as well as the extensions to add up more charm, politeness, and functionalities to the popups. Let's see what preliminary actions you should take to avoid the slump during summertime.
Start creating a database of subscribers ahead of summertime
Start gathering subscribers before the heat wave. Craft an attractive subscription popup to get the emails and personal information about your subscribers. Then, when you have enough submissions you are good to go and celebrate the summer blast with a promotion. Craft an engaging letter with a catching title and images of summer-specific promotions.
Then, there comes the phase of promotion
More specifically, we are going to speak about promotion through popups. Make deals based on the heat wave attracting customers to come to your online store. Use a countdown popup to have an emotional impact on your customers exciting a feeling of urgency.
If you wish to attract attention crafting a charming image popup in an instant, create the image beforehand. Afterward, all you will have to do is to download the image and configure a few other popup settings. As a result, your image popup will be ready to attract numerous customers to your cool offers.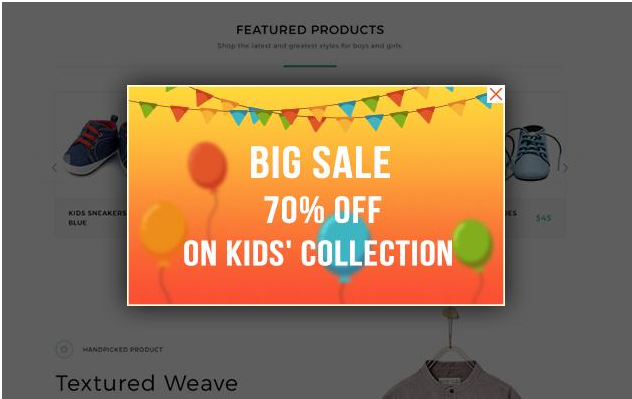 Don't give in to the summer sales slump. Don't miss your chance to earn money while you sleep through Facebook and Social popups. These types of popups will enable social sharing while you will be busy with something else.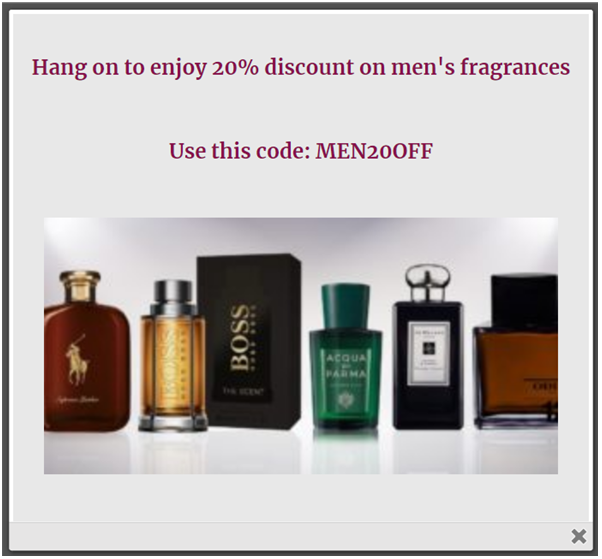 Let's reward loyal customers
After your customers have had fun in the blazing sun during their vacation, it's the right time to hold an event. For example, you could host a community picnic where you would hand out gift cards to your loyal customers. You can make a friendly invitation through a lovely video popup where one of your company representatives will be announcing of the invitation to your loyal customers. This way, your customers will become a part of your community and will be following your promotions the whole year round.  
4. Combine Popup Types with the Events to Increase Conversion Rate
As mentioned, in order to make your popups polite  and high converting, you should also make use of popup events. These determine what action should trigger popup opening. There are on click, on load, on hover, on scrolling, after inactivity and exit-intent popup events. All of these have an emotional influence on users. The exit-intent event has proven to be one of the most converting ones. When a mouse leave event is detected, a popup window appears asking visitors to consider another offer. The chances are quite high that the visitors will get back to your offers and make a conversion.
Final Word
When summer is on the horizon, start searching for and making use of summer-specific promotions to avoid a drop in sales. Applying the most effective strategies you will manage not only to attract customers to your offers but also to sustain relations with them during the whole year. And one of the most effective strategies that can work such wonders is the popup strategy. The various popup types can successfully serve your business goals through the whole process of promotion.