Blog
Unlimited popup functionalities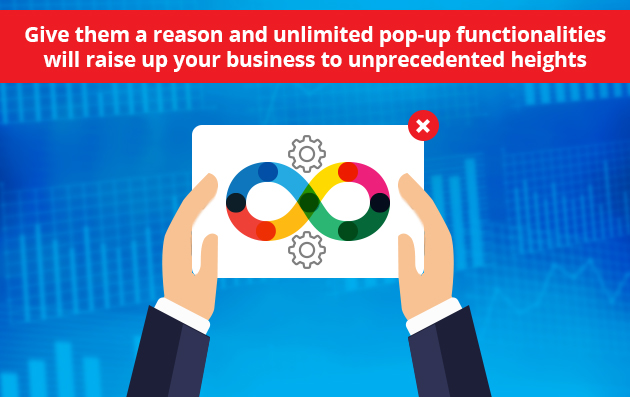 Would you like to leverage unlimited popup functionalities and surprise your website visitors by placing interesting and unique popup ads? If your answer is "Yes" then let's go through this article and explore some of the most mysterious functionalities. We call these functionalities mysterious because not everyone knows about them. However, availing of them is a brilliant opportunity to push your limits and impress your users.
Did you know that you can enjoy responsive popups?
Most website owners have already made their sites compatible with any gadget. However, most often they don't consider making their popups responsive so that the window doesn't cover the whole screen on a gadget. Thus, the mere fact that a website is responsive doesn't mean that the popups on it are responsive as well. Accordingly, in order to make these ads compatible with all types of gadgets, you should configure the appropriate settings. Just check the responsive mode in "dimensions" section and place the size "auto". Easy as it is, the popup will become responsive just in a few clicks.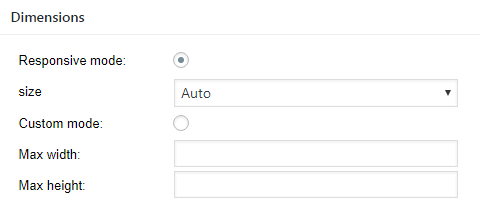 What about the location of popups, should it be standard?
According to the general tendency, when you enter a website which makes an offer through a popup, the window shows up in the center. But if you want to differ, be unique and outstanding among the other users of these ads, you can select another position for your ad. Just like depicted in the picture below, you can determine any other location in addition to the center.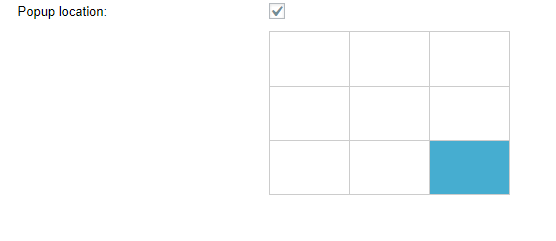 Will you be surprised to know that you can set a sound to your popup?
Could you imagine that you can set a sound to a popup window? This way, when the ad opens, a beautiful music composition or just an alert sound accompanies it to catch up visitors' eye and to impress them. You can download a favorite composition from the Internet. Then, change the default sound from the "Change the sound" section visible in the screenshot below.

Will you be even more surprised to find out that you can open an on-click popup within another popup ad?
Suppose you want to open an on-click popup within another popup window. For this purpose, you can generate, for example, an HTML popup, add a title to it, place the clickable anchor text inside the editor. Then mark it and insert the popup you would like to open after clicking through the anchor text. Suppose you wish to let your site visitors know that they can get in touch with you anytime they need. Meanwhile, you also want to differ and make an impression. In this case, be exceptional just by conveying a small message in the popup and placing a link that will lead your visitors to the contact form itself. It's like receiving a present and being curious to open and see what's inside.  
Thus, if you choose to be exceptional and feel superior to your competitors, go through this topnotch step-by-step tutorial to get more detailed comprehension on how you can make this type of a message and surprise your "guests".
To sum up, you should sometimes try to surpass the boundaries to see what's beyond. If you have so far seen the standard types of popups over the web, it doesn't mean that you have unveiled all of their potential. But if you really want to explore them, we are ready to make every effort to uncover them by opening the "Secret box". For this purpose, just follow the updates on our blog to discover more functionalities. Then, put them into practice to raise your business to new heights.