Blog
How to Have More Sales on the Upcoming Holidays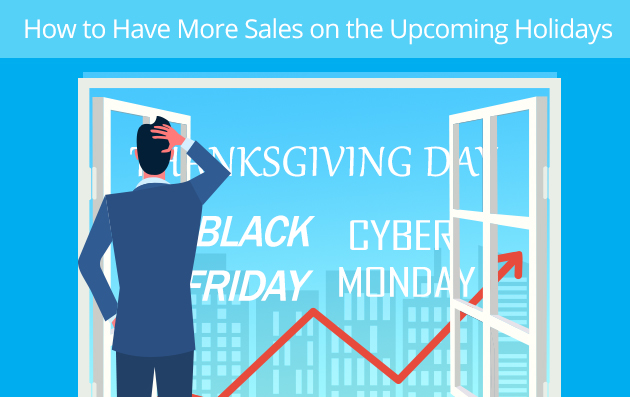 Sweet November sales are on the way! Thanksgiving, Black Friday and Cyber Monday holidays create brilliant opportunities to advertise sales to your audience and get more revenue. The factor that plays a crucial role in successful advertising is being able to attract attention. With this aim, apply a suitable popup type to make the offer polite and engaging.
Here are some popup types that can successfully advertise holiday sales!   
WooCommerce extension
This is a powerful strategy that can detect customers' shopping cart behavior. WooCommerce options enable us to take information from the source (presently WooCommerce). Then, you can come up with an attractive and targeted offer through any of the relevant popup types. Find out what behaviors you can detect through WooCommerce popup here.
Below you can see a WooCommerce popup that has been set to detect the total price of products on the cart. Thus, if the total price of products on the cart surpasses or equals to the amount specified in the settings, the popup will open. It's up to you to determine the popup content. Certainly, you should take a chance to come up with a targeted offer through this popup.
Recent sales or Live sales popup
This popup type is created to serve as a social proof for site visitors. It will show plausible customers the sales you make during a certain period of time. More specifically, it will show some details about buyers and the products purchased. For more info about the process of creating a "Recent sales/Live sales" popup, check out this article.
Why does social proof work effectively?
Social proof increases customer engagement significantly. This is because a great majority of people tend to follow the behavior and attitude of the crowd to make a decision. Thus, if you want to attract more customers, you need to show them the trust and credibility that exists in relation to your brand. 

Countdown popup
 A perfect solution to excite a feeling of urgency in customers is making use of a countdown popup. This popup comes up with decreasing numbers (days, hours, minutes, seconds) that show the limited time for your offer. Once the numbers on the counter decrease and equal zero, the sale will end. Through this popup, you can let customers know that the sale is not eternal.
Want to follow the step-by-step instructions for creating an engaging countdown popup? Check out this article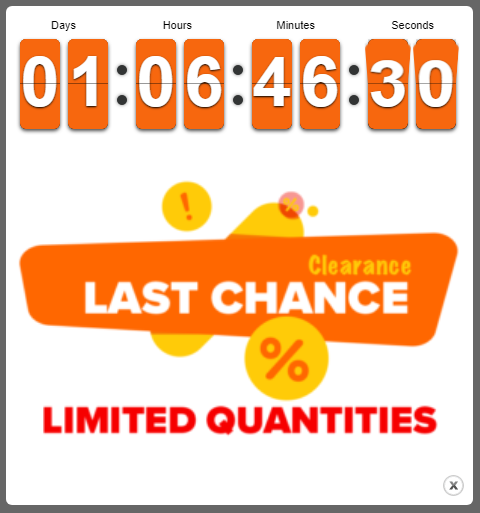 Scroll triggered popup or "On scroll" event
On Scroll event is a solution that ensures a polite attitude when creating and displaying any popup type. Configure this event and the popup will appear once visitors have scrolled down the page to a certain percentage. The latter is determined and set in the popup settings. This will give visitors an opportunity to get familiarized with website content before the popup is shown. This is an important factor if you want to make a polite popup.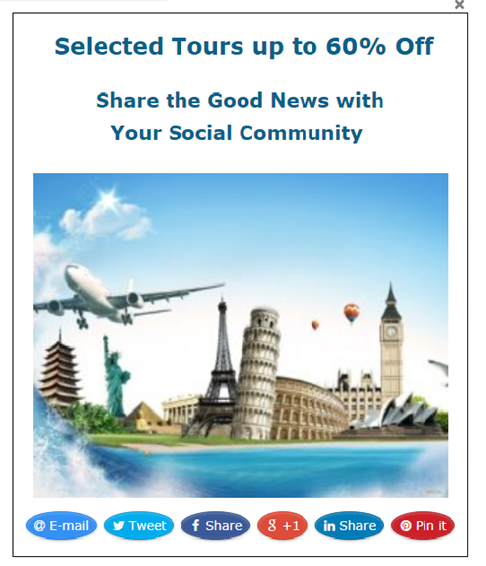 Of course, this is not the full list of effective popup types and extensions that can make holiday conversions go sky-high. There are a lot more popup types used for different purposes. You can go and explore them here