Blog
Popup Statistics that Come to Prove their Efficiency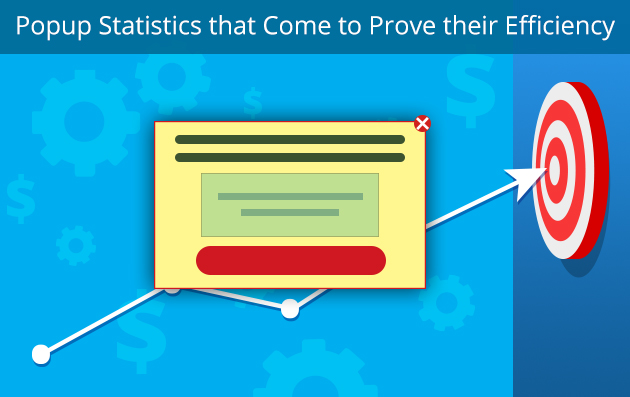 Site owners ferquently employ popup ads to push ad content to the forefront of a visitor's attention. But does this form of online advertising actually work? Research has far proven that lightbox popups perform much better than the traditional popup forms. The reason for this is that lightbox popups are more polite. Marketers occasionally conduct researches to determine the amount of percentage to which conversions increase through popups.
Research results for Exit Intent Popup
One of the highest converting popups has proven to be the exit-intent technology. On average, 35% visitors come back and stick around seeing a 35% discount in the exit-intent popup. This amount is a solid ground to consider that this popup technology is worth applying. You might recall from our previous posts that the exit-intent popup appears at the moment a visitor tries to navigate away from the website. So, in order to persuade them to return and make a conversion, you need to enclose an offer in the popup that will seem a beneficial one to your abandoning visitors. In this case, great will be the chance for them to come back and look through your offers once again.
Research results for Subscription popup
Another research has shown a popup to add the number of subscribers 10 times. The mentioned popup appeared on the site on load with a 60 second delay. The reason is that a customer's email is the environment they often visit and feel comfortable. So, getting the permission to send them email messages comes up with opportunities an online marketer should never miss. What's more, the click-through rate for popup ads is 6 times higher than that of banner ads. Numerous banner ads on sites often confuse visitors. But when you interrupt visitors' activity on the site with a beneficial offer in a polite popup, you will certainly have a greater possibility of conversion. So here, we deal with interruption marketing.
These are not mere figures. You can easily achieve this in case of showing a correct approach. The matter is that when the popup strategy is employed in the wrong way the popup statistics will look like exaggerated figures to you. So, before starting to make use of this effective strategy let's look through several useful recommendations.
Be strategic about the timing and trigger of your popup
Popup opening is determined by the site owner and configured in the settings respectively. So, you can make the popup appear after some time of a visitor's stay or be triggered by some action. In this respect, take care not to be intrusive. Setting the popup to appear as soon as the page is loaded is a bad decision. Whereas considering your specific case when determining the opening time or the trigger is a reasonable and a well-thought decision. Just give your visitors an opportunity to view your website content before interrupting their activity with a popup. To ensure this, you should set a popup event that can meet your needs to the best.   

Make your popups easily manageable
Making a popup manageable means creating easy ways to dismiss it. Visitors can dismiss the popup through the "Close" button, "Esc" button or clicking on popup content (overlay). When you prevent popup closing in any of the possible ways, your popup is not easily manageable, so is an aggressive one. Aggressive popups do not bring in high conversions as they force readers to pay attention to them. Meanwhile, the mission of popups is attracting attention without being intrusive.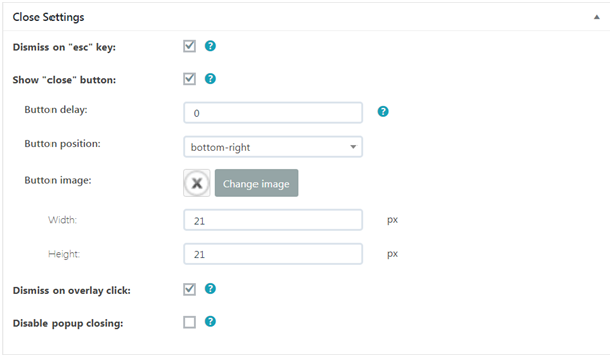 Do not close the visibility of your website content
When a popup shows up on a webpage, the content behind the popup should be visible so that your visitors know what is your site about. If you want to add a little opacity to your popup, you can do that in popup settings. Just make sure you don't close the visibility of site content completely.  Additionally, check out other recommendations that will help you create a polite popup.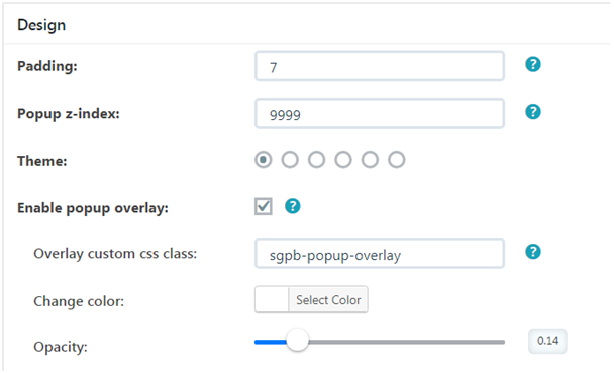 In conclusion
When popup statistics seem to showcase unbelievable and exaggerated results, don't be too skeptical about them. Instead, try to understand the principle following which you can get a high converting popup. Focus on polite attitude which consists in choosing the proper event, the ease of management and the visibility of website content. In case you follow rules for making a soft popup, you will enjoy high conversions. In a short period, you will show statistics that will seem unbelievably exaggerated to newbies who are not professional at making popups polite and unaggressive.