Blog
PDF File in Popups is Available Now!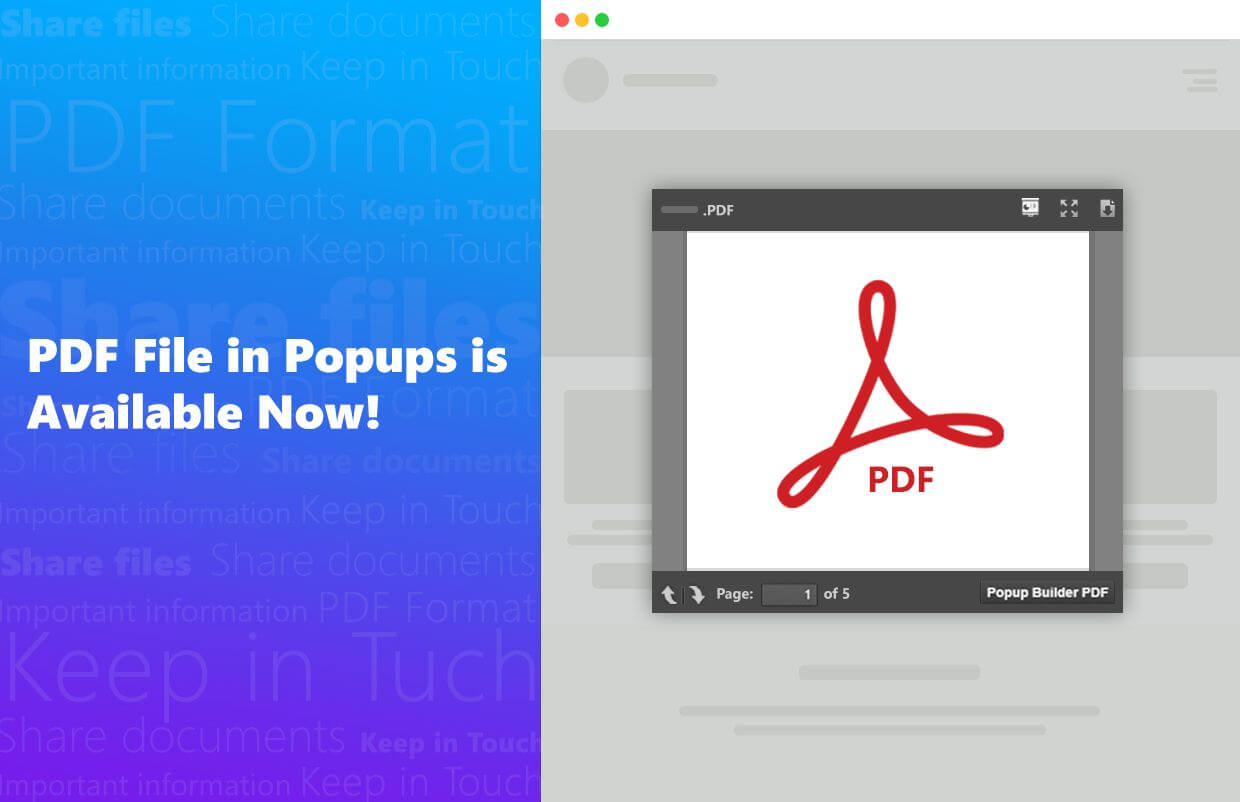 PDF Popup is released to build a bridge between you and your website guests by keeping them informed about essential material. Maybe now, you are going to think that there is nothing new, that can impress in PDF format sharing ways… Then, let's see only 3 core hits of PDF format Popup reviewing from the arsenal of this extension, which will totally change your point of view about the efficiency of file or information sharing.
So, let's get started!
Scrollability.
The functionality to scroll pages of PDF file in Popup plays an important role to share information. With the help of this function, users have an opportunity to find the proper information, just by scrolling the Popup content.
Zooming.
The next super catching tool of this Popup is an ability to set zoom in percentages (0%-100%) for the inserted text or the file. By creating your PDF Popup, adjusting the zoom option gives your visitors a chance to get acquainted with a highlighted content of the PDF file.
Setting the Page.
The third tool, which is not last in importance, is an option to set the exact page of the document to show on the appeared Popup. It's an irreplaceable effective tool to share with an emphasized page of the file with the users.
Take consider, that all above-mentioned tools can be easily customized by the guest of the site, via available settings section on the Popup.
Let's see a PDF Popup example, with all the underlined tools and provided opportunities:
Now, when you get all must have instruments to create PDF Popup under your hand, feel free to start building new platforms for you and your website visitors.