Not only online but also offline businesses apply online marketing strategies and the number of businesses using only traditional marketing strategies is decreasing day by day. Offering coupons to clients is considered one of the most effective marketing strategies. As a company that makes WordPress plugins we are always interested in online services offering coupons. Recently, we were lucky to find the WP Newsify website where we always check in to see what new coupons they present to their website visitors.  The reason coupons are widely used is that they encompass two types of psychological triggers – sense of urgency and the wish to avail of good services at reasonable prices. However, in order to better sell your discounted items or services it is necessary to apply marketing strategies. So, once you have set the discounts for your coupons it is vitally important to represent them to your audience. For this purpose, you can make use of numerous marketing strategies, such as applying nice popups on your website. The latter have become very popular in today's online marketing world as they can have an emotional impact on your clients, and also you can combine them with other strategies such as e-mail marketing, video marketing, facebook marketing etc. Let's dive in and see what kinds of popups you can use to sell your discounted products better.
Nowadays, video marketing is considered one of the most successful types of online marketing. You can make use of different video sharing websites but the most famous one is surely Youtube. In addition, you can place a video on your own site. What I like most about it is that it can guide you through some processes, show you some instructions just like it is done on cooking websites. As they say, it is better to see once than to hear a thousand times. So, you can also use this privilege on your website to show how your staff works or how fast, clean and accurate they provide services. You can place your video either within your content or at other parts of your website. You are the master of your website and it's up to you to decide. For example, you own a company providing cleaning services. It would be a brilliant idea to show your potential clients the accuracy of the work your staff performs through a beautiful video popup. For this purpose, you just need to add your video url in the corresponding field of your popup, add some other settings according to your taste and preferences and enjoy a good-looking popup. So this way you combine video popup with the video marketing strategy which will come to prove to your potental clients that your coupons are worth buying.
Now let's go forth and see how you can combine email marketing with the subscription popup and sell more coupons.  Websites usually have contact form pages where visitors can contact the representatives of the company. But except for a separate contact form, you can also use a subscription popup to engage your visitors to subscribe to your mailing list offering to receive news, updates, free guides, free books, podcasts etc. as an incentive for subscribing. In addition, you can also use the exit-intent technology which helps to entice some of your website visitors back to your website.  Just at the moment your visitor moves his or her mouse to leave the website, they receive a popup asking to subscribe to receive free resources or offering a discount for a special product. And it is a proven fact, that many of the users come back and even convert.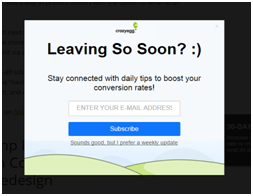 In order to make your discount coupons sell better, you can also avail of the opportunities Countdown Popup provides. It serves as a powerful psychological trigger based on the feeling of urgency. People don't want to lose an opportunity to be served at discounted prices so they will try to buy your product before the deadline you have set.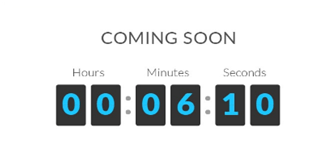 Another type of marketing strategy is using Facebook popups. During the recent years Facebook has become a widely-used communication platform both for businesses and individuals. Most website owners include Facebook sharing buttons on their pages. But in order to grab more attention you can opt to use a Facebook popup to invite your website visitors to like and share your Facebook page.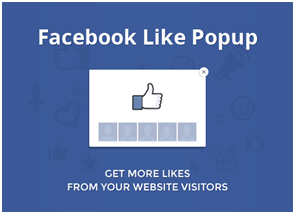 To sum up, although many people find popups annoying, if used at the right place and on the right time it can be irreplaceable for any business. The main thing to bear in mind is to make the popups on your webpages soft instead of being forceful and aggressive. And this is all about the settings you provide for your popups. So, choose the right popups, place the correct settings and start enjoying your beautiful and polite popups.