Blog
Big Sales on Popups Before the International Chocolate Day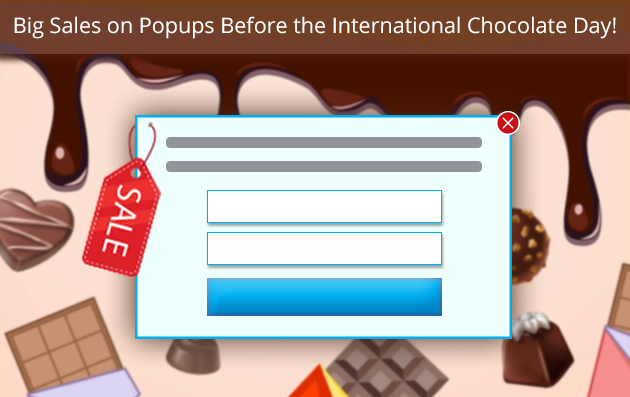 Let's celebrate another occasion to make our lives sweeter on September 13 – the International Chocolate Day. Being in the chocolate industry you must be aware of the significant boost in sales you can have on this day. Just choosing an effective advertising and marketing strategy to inform of the sales on the Chocolate day will work wonders for your business. One of the most successful marketing strategies to advertise and inform of the sales is attracting attention with popups. Popups are compact windows that can announce of the sales in a polite and attractive way. Polite popups are those that appear on a page at an appropriate moment without disturbing user experience on the web.
Holiday Sale! 
Taking into account the aforementioned fact about the effectiveness of popups, we are endlessly happy to announce of our unprecedented sale on popups. This is really something to shout about. The sale starts far before the actual celebrations, so businesses can start the promotion with popups earlier. This will help them to keep ahead of the competition.  

So, what's the reason popups are so effective in boosting conversions? It is because they are functional enough in order to make a beneficial offer without being forceful. More specifically, there exist several unique popup types each one used for a particular purpose. So, come along to get to know a few of them.
1.Image Popup
In order to create an eye-catching image popup you need to make an image with an attractive design. Just enclose a persuasive text message along with the picture. You should create a small piece of writing that is both informative and persuasive. Through the text and the accompanying picture you can attract visitors' attention and convince them to take an action. Once you have created the image, you will only need to upload it to the relevant field while making an image popup.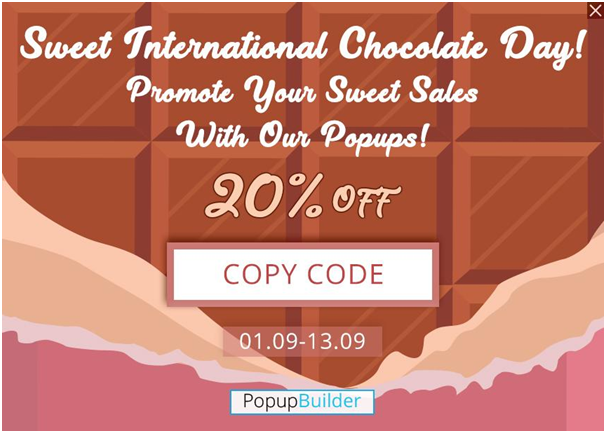 2.Social Popup
Getting social is crucial in today's world for the simple reason that many people work and spend their spare time on social media sites. What's more, instead of attacking social media pages with spam-like posts, you could choose a more civil way to get the offers shared. More specifically, you could convince the visitors of your site to share your page or post with their social community. You only need to come up with an offer enclosed in a polite social popup. The latter will show up on your website and ask visitors to share the page or post on their social pages if they like it. Thus, you will boost the number of the shares and become popular without spending the whole day on the socials.  In other words, site visitors will do the job for you.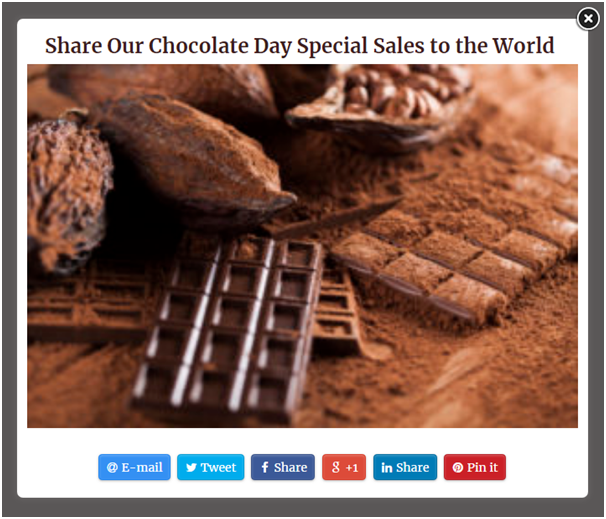 3.Video Popup
Through this super-effective marketing strategy you can include a video within a popup. Just create a fascinating motion picture, place it on YouTube, DailyMotion or  Vimeo. Then, you can use the url of the video to create a video popup and multiply video marketing benefits. However, if the video format isn't supported by the mentioned services, you can make use of the HTML popup type.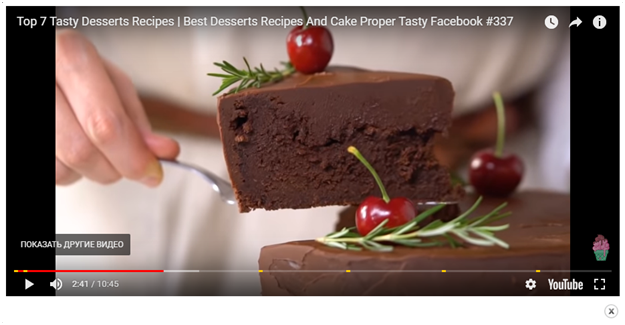 4.AdBlock Event
When web users are actively applying Ad Blocking software to block advertisements on their pages, you suffer significant loss of financial means as an online advertiser. As you earn money per clicking on the ads placed on your site, Ad Blocking software usage should be a real concern for your business. Accordingly, there arises a necessity to rectify the unfavorable situation. With this aim, developers have created an amazing solution called AdBlock popup event.
How to Use this Event
The event can be given to any popup type to detect Ad Blocking software usage. AdBlock popup is a compact popup window that will tell site visitors how turning off Ad Blocking software will benefit both of you. Having turned off the software, visitors will be able to see the promotions by your partners on your website that they can only get to know through making the advertisements visible. To make it more clear, let's have a look at an example of an AdBlock popup.
5.Exit Intent Event
The Exit-Intent technology is an amazing solution to bring abandoning visitors back to your site. This popup opens when site visitors move the mouse pointer out of the website area. Think of this technology as a real opportunity to attract visitors back and to lead them to making a conversion. For instance, as an owner of an online store, you can convince visitors to return and get free shipping and/or discounts on their next order.
Additionally
No matter what popup you will use to make Chocolate day conversions go sky-high, take care to make them soft and polite.
What's more!
Our sales on popups will begin before the actual Chocolate day celebrations. This is done for the convenience of our users so that they don't have to go through the hassle of making high-converting popups in a limited time period. So, customers will have tons of time to take care of the attractive design and versatile functionalities of popups.