Blog
Marketing Ideas to Boost Your Sales on Christmas 2019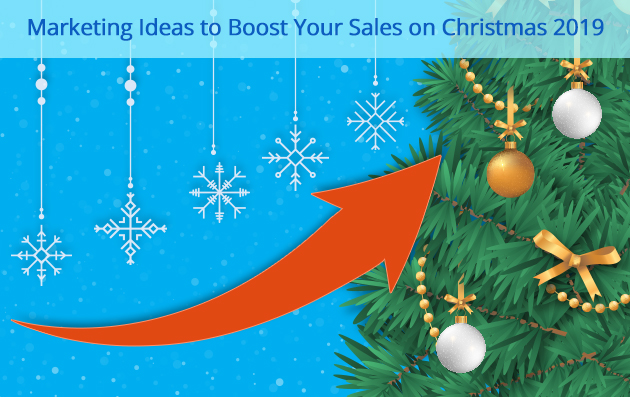 2019 sales are well on the way! Don't miss a chance to shout about your Christmas sales through a number of attractive popups and their extensions. Each popup serves a special goal but all of them are super-useful tools to attract the attention of plausible customers.
Subscription popup
With this popup you can achieve two goals. Specifically, to boost your sales in 2019, you can offer visitors to subscribe to get a discount. You can also gather the emails of plausible future customers beforehand. Once you have enough email database, come up with discounts' and other surprising offers. Just keep subscribers updated with fresh news from your team.
This is a FREE opportunity that you can get simply by visiting our main page and downloading our plugin.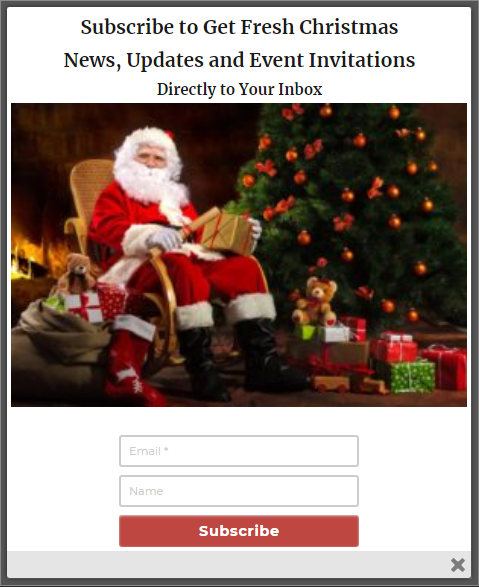 Image popup
To boost your sales on Christmas, create and place an attractive image popup on your website. This won't cost you a penny. Isn't it cool to make a popup for your WordPress or Magento website completely FREE? Just design an eye-catching image and follow the instructions on how to make an image popup. To give an extra charm to your popup, make it appear at a suitable moment. This is possible through applying a relevant popup event.

Countdown popup
This is a brilliant opportunity to boost your sales cadence through exciting a sense of urgency in future customers. Through this popup, you can advertise your sales announcing that they are going to end soon. The countdown counter with numbers decreasing is one of the most eye-catching sights in the net. Even if you use a counter somewhere on your website, this will certainly catch up attention. Combining this feature with a popup will double your chances of being noticed and considered as a seller making best offer.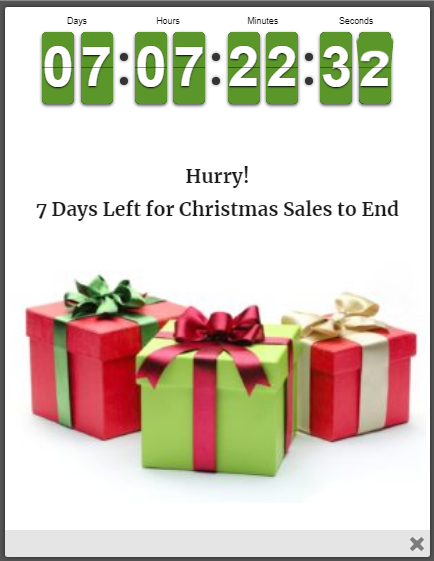 HTML popup
Another popup type available in the FREE version is the HTML popup. which you can add and display pure HTML codes inside the popup. For more detailed instructions about HTML popup creation, visit this page.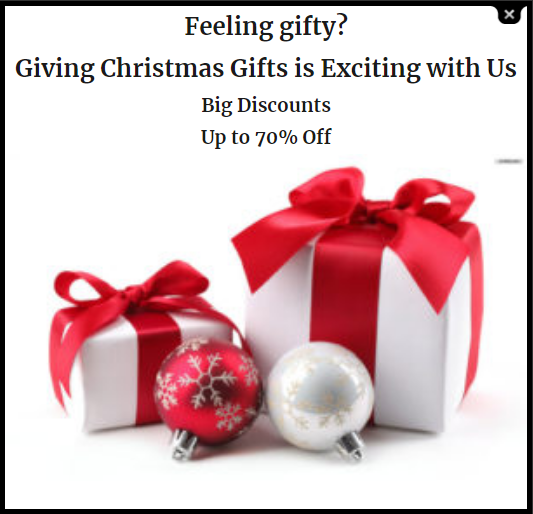 Geo targeting extension
"Geo targeting" feature is not a popup type. This is an option that can be added to any popup and enable segmentation taking into account geographical information. Setting the configurations, you can allow or disallow showing your popup in certain countries.
For more details on the aspects of geotargeting, look through this article. Setting geo targeting options is easy! Go to this page for more detailed instructions.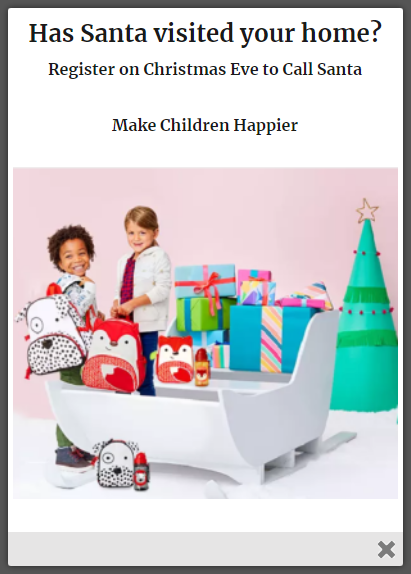 Thus, different types of popups can work wonders if you need to boost your sales in 2019. This type of advertisement is especially effective if you want to attract attention. Do you have any other marketing ideas to boost sales on Christmas 2019? Share them in the comments.