Blog
Is Age-Restriction Popup a Necessity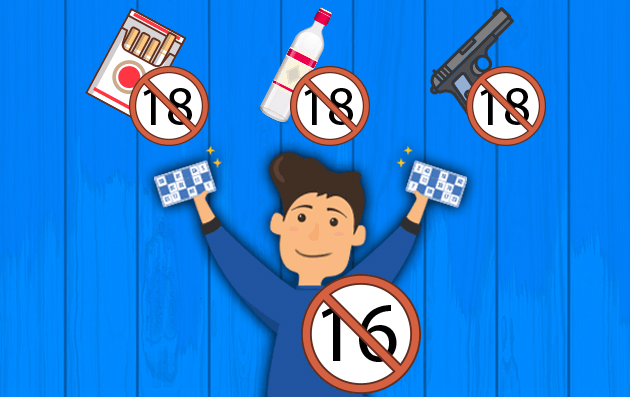 Have you ever thought whether to apply age-restriction policies to your website content? If your website or some of your pages or posts contain adult or prohibited content, this article is especially for you. As a rule, authoritative websites over the web use age-restriction popups. We do believe that you are an owner of an authoritative website. So, you are here to learn more about age-restriction popups and their proper usage.
Understanding of adult or prohibited content
But the controversial issue here is that everybody may have his or her understanding of adult or prohibited content. That's why, along with other policies, google has compiled its adult, as well as prohibited content policy for AdSense service. As we know, AdSense is an advertising service. Then, why does it need to tackle issues related to either adult or prohibited content? The answer is simple! It's because Google outlines the types of websites on which its advertisers won't probably wish to see their advertisements. Accordingly, it doesn't place ads on such websites. No matter what Google has created those guidelines for, they are quite useful when it comes to determining websites with adult content.
So, how Google defines adult content?
"If you wouldn't want to share this content at a family dinner or view it in your boss's office, it's probably not family safe".
Likewise, if your website or either of your webpages contains image, video or text that you will be embarrassed to present in a family or working atmosphere, you need to use an age-restriction popup.
The reason you shouldn't overlook the necessity of age-restriction
It is widely known that the rapid advance of web technologies in our century has led to positive experiences. But there is the adverse of the medal. It's impossible to ignore the bad and in many cases life-threatening influence of the Internet on the young generation.
A real-life example
At the beginning of 2017, you probably heard about the games spread over some social networks that called law enforcement bodies to action. The issue for concern was the fact that the administrators of those games had influence on teen gamers. During the games they kept up conversation with those children and through playing on their emotions, they managed to lead them to suicide.
Impact on psychology
This statement was just an example of the mentioned "bad" experience. Meanwhile, there are also numerous cases, not always leading to misfortunes, but having negative impact on the psychology and mentality of children. In the long run, this is a misfortune too. But it has become merely impossible to live in today's world and not to use the web for personal or professional purposes. So, there must be a solution!
Dear website owners, let's make the online world a safer place for children!
Surely, every attentive parent always pays attention to their children's activity on websites. But how can you know what your child is up to when you are busy with something else? In this fast-paced world, it happens quite often that parents are busy. So, they fail to notice what their children do, for instance, on the social networks. However, as the famous proverb says: "Where there is a will, there is a way".
What we offer
 A nice-looking and compact age-restriction popup which requires your website visitors to verify that they are over 18 or leave your website.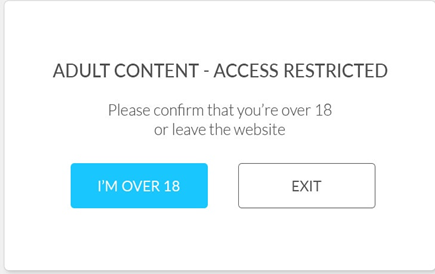 If a child isn't old enough to read what is written and so presses occasional buttons, there is still a chance that the website won't open. Likewise, parents can be surfing the Internet with their child. When they see the popup, they will understand beforehand that there is adult or prohibited content on the website. Another useful function to make your age-restriction popup serve its purpose is the possibility to set up any sound to a popup. So, when it rings or plays, parents will pay attention to what has opened on the screen.
What's your benefit?
So, what is the benefit of an age-restriction popup for the owner of an adult website.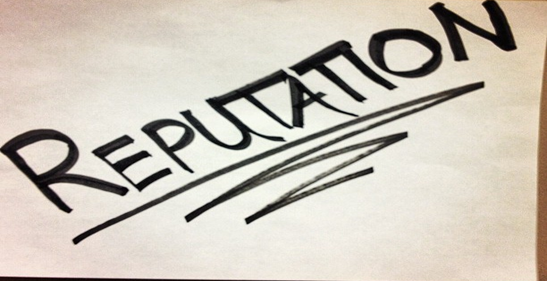 Yes, your website will be more reputable if you show that you care. Surely, not in vein has Google compiled policy to determine adult or prohibited content. In addition, Google will not decrease the rank of your page if you place an age-restriction warning on adult or prohibited materials.
Does my website contain adult or prohibited content?
In order to determine whether your website has adult or prohibited content, let's illustrate in a few points what kind of content Google considers adult or prohibited.
Adult content
Implication to sexuality, implicitly and explicitly, including linking to other adult websites. Also, this point doesn't exclude medical-related recommendations. If your website isn't adult in nature, but accepts comments or has a forum, you will probably have to deal with user-generated content. For example, you may notice that conversation of users on your website have gone another route and taken other overtones. To put it in other words, an article or a forum question that doesn't actually contain adult words, may receive comments with adult expressions. As a solution, you can either apply user-generated content filtering system or place an age-restriction popup on the page in case you don't want to remove the discussions.
Prohibited content
Any content encouraging intolerance to certain groups of people, bloodshed or other violent scenes,
Any references about recreational drugs, alcohol, tobacco related products,
Weapon related content.
Not accepting ads on gambling websites is not included in Google's AdSense policies. Anyway, it is widely known that most jurisdictions prohibit engagement of children under the age of 18 in gambling activities. Below, have a look at an excerpt from California state restrictions on playing lottery games.

Not only in California, but also in almost all of the US states it's forbidden by legislation that people under age 18 get involved in gambling opportunities.
"Forbidden fruit is sweet"
Suppose your website provides any kind of information (including critical approach) on suicides or on other similar topics. To prevent children under 18 view your content. you should apply age-restriction popup. Because children perceive information differently, you never know how this or that kind of information will influence their mentality and what consequences it may have. That's why let us use age-restriction popups in such kinds of websites as well. We should confide in parents to decide when and how to provide such kind of information to their children. As quoted above, what is forbidden, may arise more interest in teenagers. So taking this into account is important!
To Sum Up
Many website owners already use age-restriction popups. Nontheless, the culture in people to prevent children from viewing adult or prohibited content still needs to be developed. Great is the role and achievements of Google company in stating out the policy rules for determining such kinds of contents. The policy isn't a universal one. The company also has similar policies for its other services. A lot of information can be outsourced and conclusions can be made in relation to this issue. Let's only hope that website owners will take care of their reputation on the one hand and of the mentality of the new generation on the other.