Blog
"Age Restriction" Popup is made to verify users for adult content!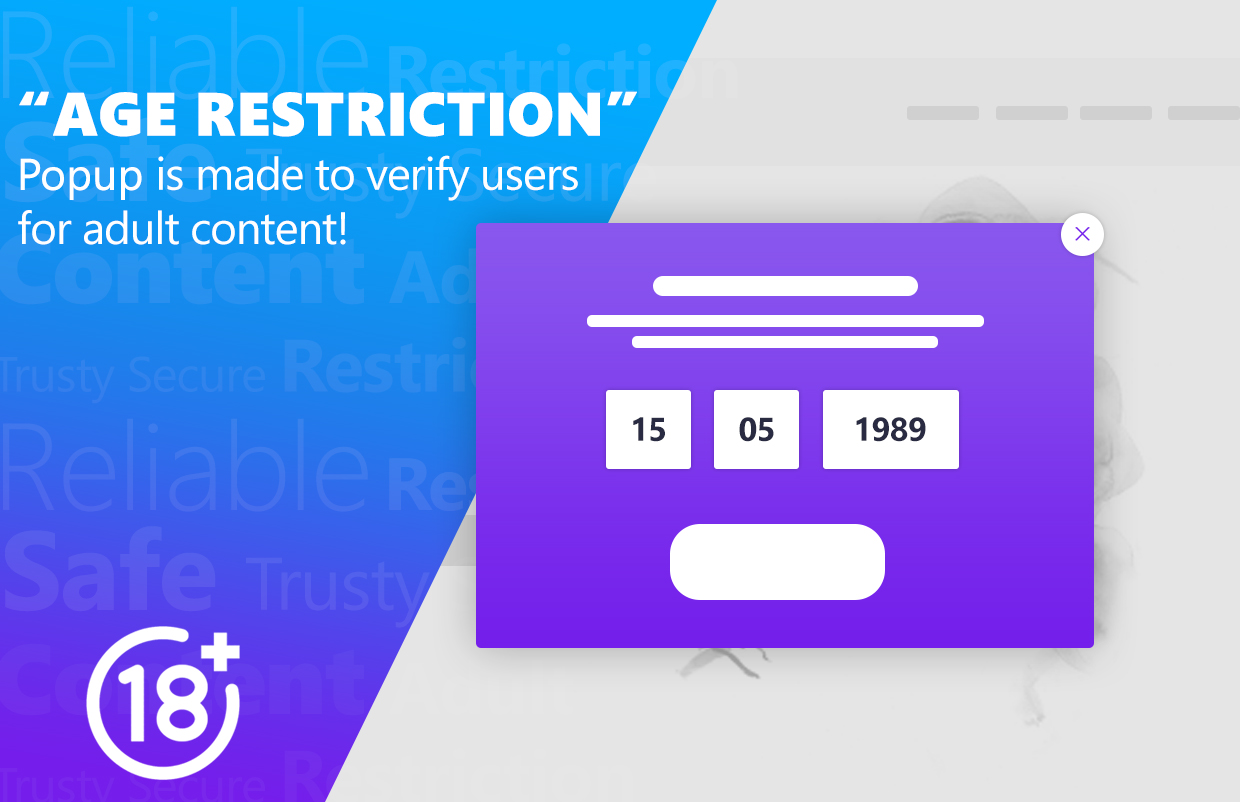 Why verifying about the adult content of the site is so important for your website. Moreover, how it affects the growth of the site.
Accordingly, we will discuss 3 invaluable points that this Popup type provides.
An Extra Source.
When you set a Popup with required fields to fill in any personal info about the site user, it always provides you an extra source to know more about your site guests and categorize them for the future promotions.
Set your Standards.
The researchers improved that one of the key tools to make the site users feel secure, regardless of the content of the website, is showing an Age Verifying Popup to register, continue reading the content or simply set it as a Home Page.
Free Choice.
Giving your site visitors a chance to choose to Stay or Leave, you push them to make a decision by themselves. It's another psychic hint to increase their trust about your website, product or services your site provides.
Thus, Age Restriction is a Popup type, which gives your site visitors an opportunity to fill in their date of birth and get permission to continue the site usage. In addition, with the help of this simple form, you collect information about your site users and increase the security level of your online stage.