Blog
5 Easy Steps to Create a Social Media Marketing Strategy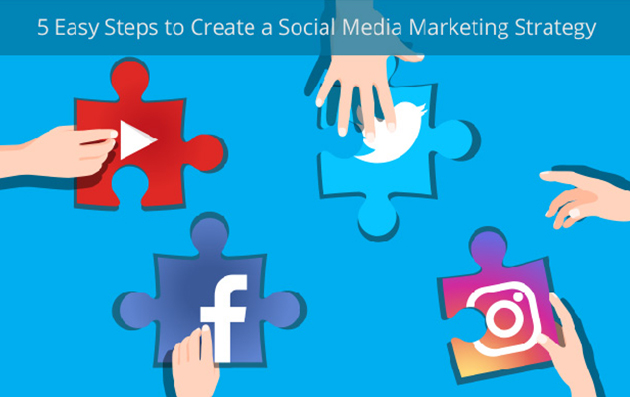 Despite the proven effectiveness of social promotion, marketing efforts will not give the desired results until you have a clear-cut plan of action. You need to keep a bird's eye view of everything. Employing a reliable strategy helps to get to know customers, as well as competitors in order to think of effective ways to outperform them. It may seem difficult at first glance, however, you will find it easier with every step you take. Once you see the results show up, you'll find that the effort is worth its weight in gold. To begin with, you will need a few useful recommendations to create an efficient SMM strategy.
1.Build & Maintain Strong Brand Image
While trying to build and maintain the brand image you should be in a constant contact with parties that interact with your company in any of the possible ways. Apart from this, website and social pages are also important to keep a positive brand identity. What's more, you should be considerate enough to educate your brand advocates. He/she is a person who expresses positive experience and attitude to the brand and the customer service. Thus, when you build and try to maintain brand image, don't forget to be active on social sites. Regardless of the business niche, you need to ensure the constant presence of your product on the socials.   
2. Create a Content Strategy
Include various types of content such as image, text and video materials. Every type of content influences plausible customers in a specific way, so try to leverage all of them. It's really important for your general SMM strategy. Specifically, textual content appears to be very informative. Image content often comes to illustrate textual content. Video content is usually applied in order to show, educate about the product usage or to describe some process.
Before passing on to content creation you would rather examine competitors' content. Finding out any drawbacks can help you avoid their mistakes. Once the unique content is ready, take care to share it in relevant groups. Meanwhile, you should avoid spreading promotional content or posting as fast as a spam-bot so as the posts are not removed as a spam.
3. Enable Social Sharing
Enabling social sharing will save you tons of time and effort. Smart marketers prefer making it possible for site visitors to share the content on their social pages. This is possible through a small popup window that appears with a polite request to share the content on social pages in case visitors like it. This is possible to realize through a social popup. So, instead of spending days and hours sharing marketing materials in different groups, it's preferable to get the content shared by the visitors thus nurturing credibility on the popular social sites.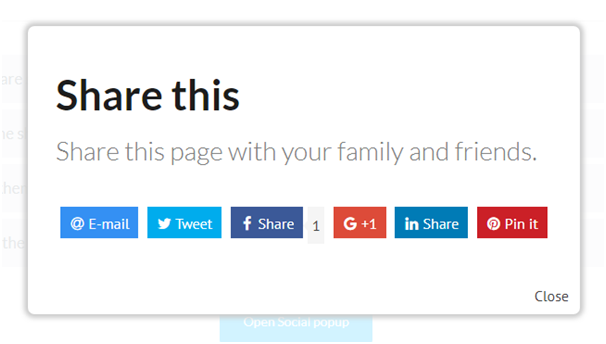 4. Target Your Audience
Things won't work out well until you consider targeting your audience. Defining the social site the majority of your customers is hanging out, you can determine the most effective way to communicate with them. This will help you build amazing customer experiences.
You should remember that all of the social networks differ from one another. For example, LinkedIn is used for professional purposes, whereas Facebook can be used to fulfill both personal and professional goals. So, once you understand the difference of social sites, you can figure out which one your audience might possibly be engaged in. Also, do some research on this topic in order to get a more clear conception of the overall picture.
5. Conduct Competitor Analysis
Research Google to unveil competitors so as you can keep track of their activity. Examine the way they present their information occasionally. This will help you to get hold of the strategies they use. You don't have to copy their strategies blatantly. Instead, you can add your own approaches so as not to create an impression of imitating.