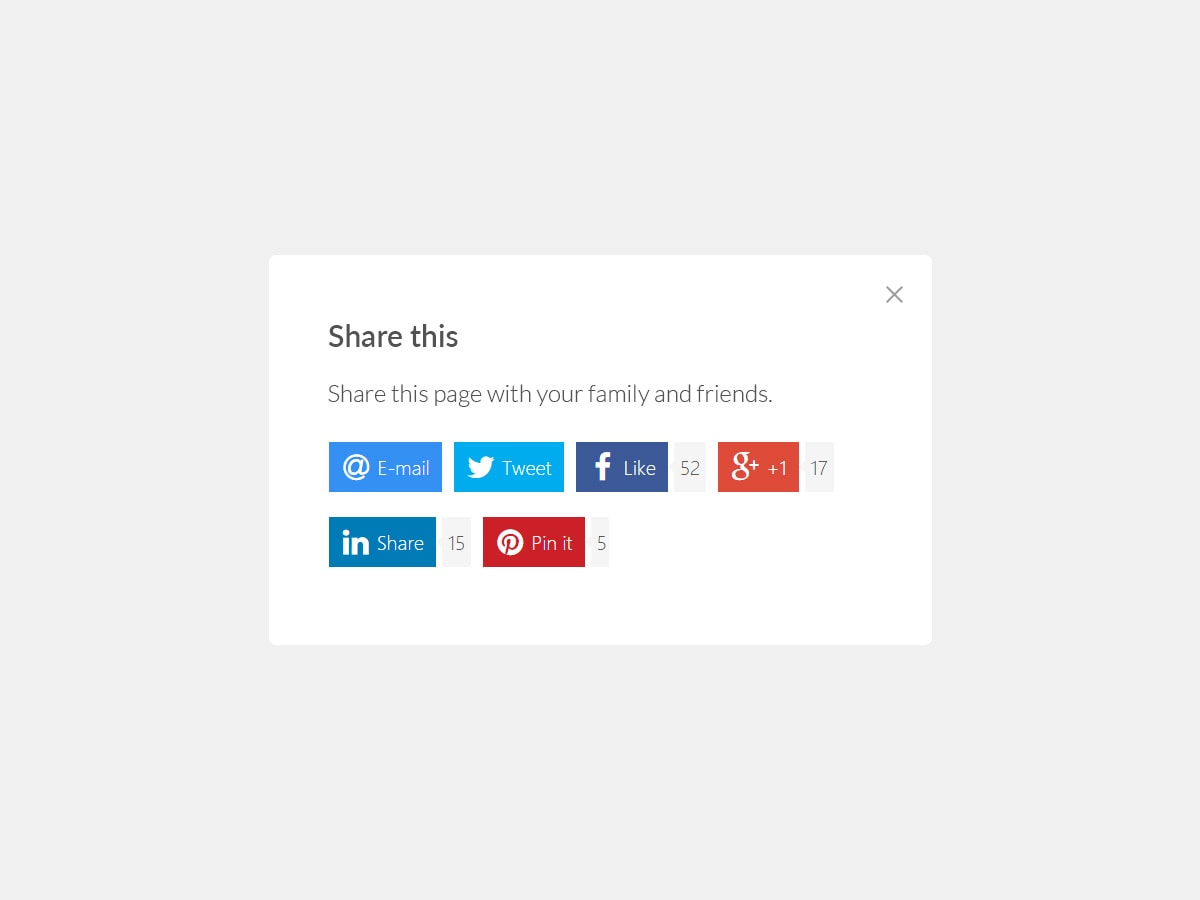 Social popup can be the best way to share your content and make your website more popular, more social. Simply create a Social popup, select the share buttons and add URL of the page you need to be shared.
What social media buttons are supported in this Social popup?
Email, Facebook, Linkedin, Google+, Twitter, Pinterest share buttons are available in our Social popup.
Can I change the labels of the share buttons?
Yes, you can type any label you need for your share buttons.
Is it possible to change the theme and shape of the buttons?
Sure,  you  can choose 4 themes (flat, classic, minima plain) and you can make your buttons round or square.
What URL will be shared in the buttons? Is it customizable?
You can type the URL you want to be shared or else the current active URL will be shared.