Blog
Web Push Notifications for Reaching Higher Conversions!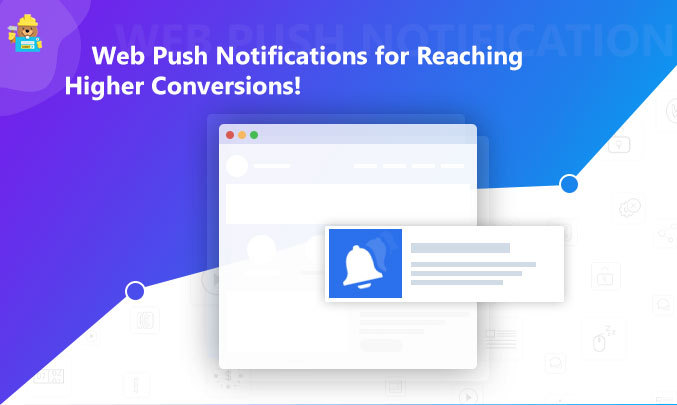 Are you interested in reaching a higher conversion on the WordPress platform? Then Web Push Notification is special for you!
This is a powerful commercial Popup, which gives you an opportunity to send alert-style notes to the pointed audience(s).
This Popup is impossible to lose in the spam or inbox sections of the mail. Therefore, the users have no chance to miss any push alerts from the site, due to the extension auto showing up, when the users open the browser.
The key managing tool is "Push Notification Main Options". It adjusts buttons giving the website guests an opportunity to approve receiving future push alerts from the site.
When you finished adding the Popup and the site guests are permitted to get notes, it's time to send alert-style messages!
Push Notification Main Sections
We have 3 main sections to send and administer notifications, which you may see on the Dashboard, just pressing on Push Notification.
The first section is the Send Push. Due to the tool, you can opt for the list of addresses, names, content, URL address and the Popup icon.
The second section is the Subscribers. It's a great tool to get analytics info concerning to recipient's ID, Country, and Browser.
The third section is the Campaigns. With the aid of this section, you get Statistics about the total number of clicked, sent/ delivered Popups.
You can name the message with a friendly and alerting context, which will catch the eye of the reader to press on it. For the content, feel free to use pointed phrases, which will specify the offer or the message in one or two sentences the best, by giving some sense of drive to immediately react to the notification.
That's it, now you can be sure that the commercial growth of your website will be guaranteed based on effective Sales and Marketing Campaigns.