Blog
Small Business Essentials to Grow your New Venture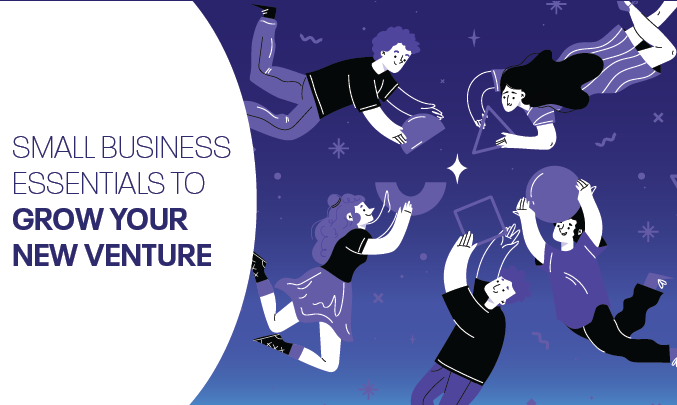 It's the dream of every individual/entrepreneur to start their own business. But these newbies are ignorant about the small business essentials that are pivotal in commencing the same or for their future growth. 
BLS Research as stated by Fundera indicates that:
20% of the small businesses fail in their 1

st

year

30% of businesses never make it after the 2

nd

year

50% of businesses fail after 5 years
Desiring a small and successful venture without any knowledge about the finances involved, the systems to be used, the experiences needed for the growth, etc. can doom your business before it starts.
This blog is specifically meant for all aspiring entrepreneurs who require some highlights on the essential factors needed to start and run a successful venture. So, without further ado, let's get rolling. 
Essentials to Grow your Small Business:
Awesome CMS (Content Management Systems) platforms, digital marketing, the internet, and social media, have simplified the task of entrepreneurs in commencing their business. But you need to know the use of these current innovations and technology to get your work done as well as to succeed amongst your competitors. 
Many tools work in sync with the other, i.e., the system hardware may not function up to the mark, in the case of non-trustworthy software.
So, whatever your business is, some factors need to be considered to make it functional. 
Factors:
The most pivotal factor required for your business is a computer/laptop. This operational device of your business helps in connecting you with your employees. You may opt for the latest laptop, but never forget to match your business essentials list during the finalization stage.
Example: There are many enticing high-end gaming laptops also available in the market. 
Your laptop requires good hardware that supports all the recent software. This is the foundation stone of your business which can affect your work as well as your business productivity.
Check out the pricing and the core requirements of your laptop/computer before finalizing these business tools.
Office Suite/Collaboration Tools: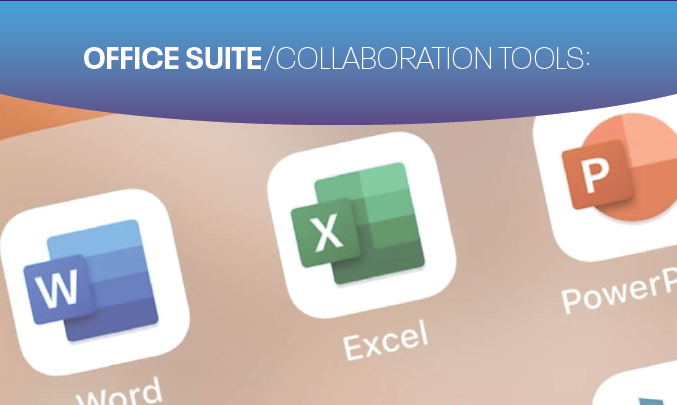 Collaboration tools permit remote working, wherein employees can work from any destination. It also enhances business productivity by permitting start-ups to generate solutions, remain organized, and combine to deliver the best services.
Office suites permit employees to generate documents, emails, spreadsheets, PDFs, presentations, etc. with a professional touch. Select advanced office and collaboration tools to get the best products for your business and employees.
Since these tools help in connecting with your clients as well as employees, they help to ease and streamline the communications as well as the workflow. 
Use them for better client communication and productivity.
The main motto of memory storage is to back up the website and its data. Your small digital empire needs backup and storage of data regularly. This helps in retrieving the data in case of data corruption, theft of data, or any other unwanted contingencies.
Varied types of portable storage devices are used for site backups. USB flash drives, external portable hardware devices, etc. can be used for securing your site information.
Apart from secured storage, these devices also promise secure data transfers too. 
Example: Use of hard drives that are secured with a password, are budget-friendly solutions to proficiently transfer data between two devices.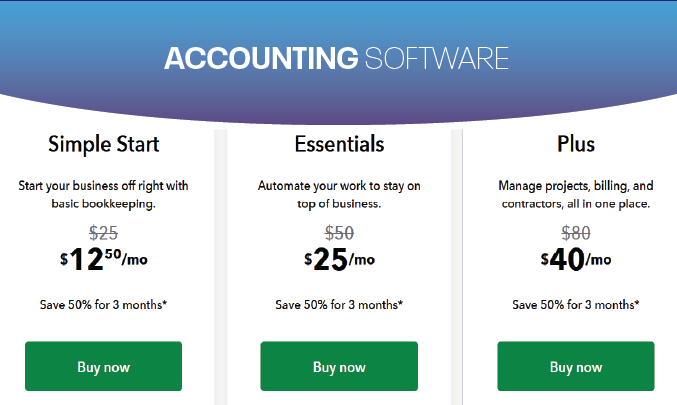 It's vital to keep an eye on the business expenses as well as incomes, i.e., you should have a clear head on the incoming and outgoing flow of finances. 
Reliable and trustworthy accounting software will help track all your costs and expenditures like employees' salaries, other expenses, billings, etc. as well as income. 
There are free as well as paid accounting software available in the digital market but opt for the one which is easy to use and which supports your basic accounting requirements.
Customers are an integral part of any business. Their communications, their relationship, and their experience, all matter in business. That is where CRM (Customer Relationship Manager) module comes into the picture.
CRM helps in storing customer communications thus creating a strong bond between them and your company. This in turn enhances customer loyalty, sales, and revenue.
As your small business blooms, it's essential that each customer communication, be it a query, or any other issue is noted in the CRM so that the same can be resolved, and no customer complaint remains unattended.
Even identification and categorization of new leads is possible in CRM, which can help in focusing on the closure of these leads, thus increasing sales and profits.
Gone are the days when the paper was popular and in demand. Digitalization has changed the scenarios and hence entrepreneurs now resort to websites that not only outreach papers, but their widespread network reaches out to the masses.
Create your website on a popular CMS platform like WordPress and highlight your brand, products, and services to your target audience. Your site should include all the vital information regarding your company's products, your location, your contact details, etc. 
Unique content, relevant keywords, and the use of appropriate WordPress popups and their extensions by Popup Builder can help in enhancing site productivity as well as the growth of your business.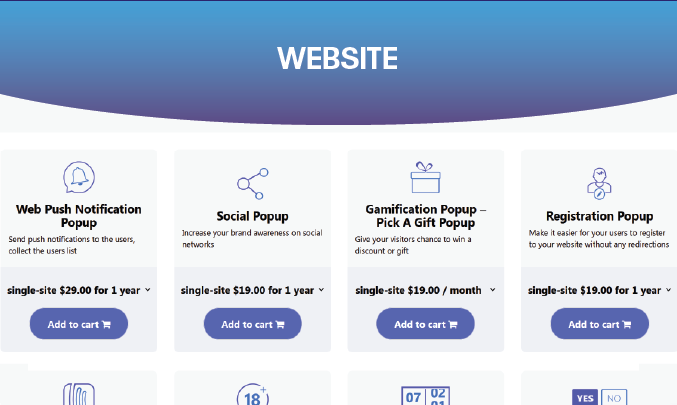 Web Push Notification Popup

– This popup helps in accumulating the list of users who have permitted you to send them notifications about your products and services.

Social Popup

– social media is a powerful tool for brand publicity, which makes the social popup more essential. This popup shares your site and products on the social media platforms like Facebook, Instagram, etc. thus increasing your customer base.

Gamification Popup – Pick a Gift Popup

– This is the most loved and catchy popup amongst the masses. 
Who doesn't love gifts?
A Gamification popup is ideal for boosting sales since it offers discounts and other attractive gifts to customers on varied occasions.
Countdown Popup

– This popup creates excitement amongst the site visitors while making announcements on catchy occasions.

Yes/No Button Popup

– This popup can be used on varied occasions wherein a visitor's acceptance is required. This dual-purpose popup permits acceptance, as well as rejection, and hence, can be used on multiple pages.

Contact Form Popup

– This is the best popup for connecting with your site visitors. A contact form can be added to the site pages permitting visitors to fill in their contact details. This will increase the customer database and help in creating better leads.

Subscription Plus Popup

– This popup too like the contact form popup helps in generating leads. It motivates visitors to subscribe to promotional emails, newsletters, and other subscriptions, thus enhancing brand publicity.
There are many other popups available on Popup Builder, which can be used on your site to attract visitor attention, build customer relationships, and enhance conversions, sales and revenue.  
Popup Builder undoubtedly helps your small business in raising the growth bar. Use attractive designs, enticing themes, templates, etc. on your site too, for the growth of your small business.
Your site is not complete without the installation of an SSL certificate. SSL (Secure Socket Layers) certificate secures your business website, just like physical security which secures the physical store. These digital certificates encrypt all browser-server data transfers and keep them secured from hackers.
They come in varied validations like Domain Validation Certificates, Organization Validation Certificates, and Extended Validation Certificates. They secure your site domains and subdomains depending on your selection of SSL certificate.
Install and buy SSL Certificates from a reliable SSL certificate provider for strong security of your website. Their 256-bit data encryption and 2048-bit key length are enough to keep your site secured from intruders.
Another security solution is to use VPN (Virtual Private Network) technology since it ensures data privacy. 
The best part of implementing VPN software is that it masks the IP address of your device and encrypts your site data. It also routes the same through secured tunnels thus protecting your information.
It ensures anonymous browsing on the internet without any intruder interference, thus proving to be an essential factor for your business.
When customers feel that their data is secured, they tend to trust your site, thus enhancing the loyalty ratio.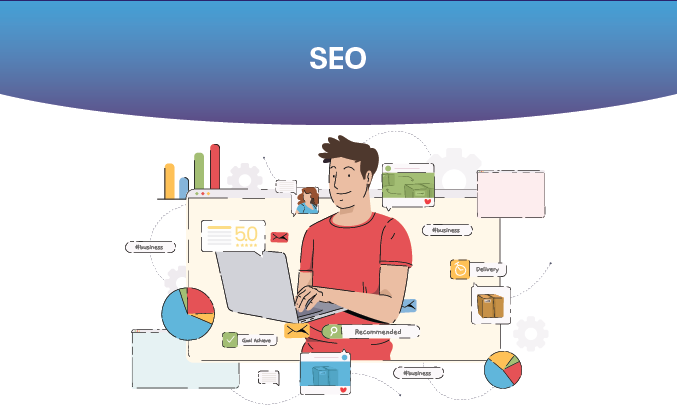 Your website visibility in SEO (Search Engine Optimization) is essential for the expansion of your new venture. Many tools can help in making your site SEO friendly. 
Tools like Google Analytics, Mozcast, etc. help in identifying the site weaknesses and ensure good site visibility and earnings in SERPs (search engine result pages).

Marketing on social media platforms is the new technique to prosper your small business. Facebook, Amazon, etc. are huge social media platforms that can gather a massive crowd. 
Hire or outsource experienced social media marketers for the job who can help in enhancing the growth of your small business.
Either at the start-up phase or during the later stage, your business may need legal advice on a timely basis. 
If your budget is limited and you can't afford an in-house legal team, hire a consultant who can advise you about the legal formalities when needed for a predetermined fee.
E-mails are an important factor that needs to be addressed on time. You may receive emails from customers, investors, partners, subscribers, etc. 
It may happen that while focusing on other essential factors, emails are not addressed regularly.
This may be a loss to your business, since you may miss out on some pivotal correspondence or any other significant matter.
Ensure that your e-mails are addressed daily. You can also delegate them to a senior reliable employee who can view and address them as per your desires.
Last but not the least, an effective customer support team is essential for all sorts of businesses. Resolving customer queries is a top priority that needs to be fulfilled. 
Be it an in-house customer support team or an outsourced one, ensure that customer queries are addressed and resolved instantly to keep them smiling and satisfied.
Satisfied customers are the ladders that can place your business on top of your competitors.
Wrapping Up:
The above-stated are only a few but essential factors which can help in the growth of your small business. 
Invest in customer support, SEO, and site security (SSL certificate) to gain customer trust and faith. 
Install the right productivity tools and popups for better sales and profits. 
Use ample marketing strategies and social media platforms for better publicity of your company and its products, amongst your competitors. 
Combine all these essentials and see your business blooming to new heights. Best Wishes!!