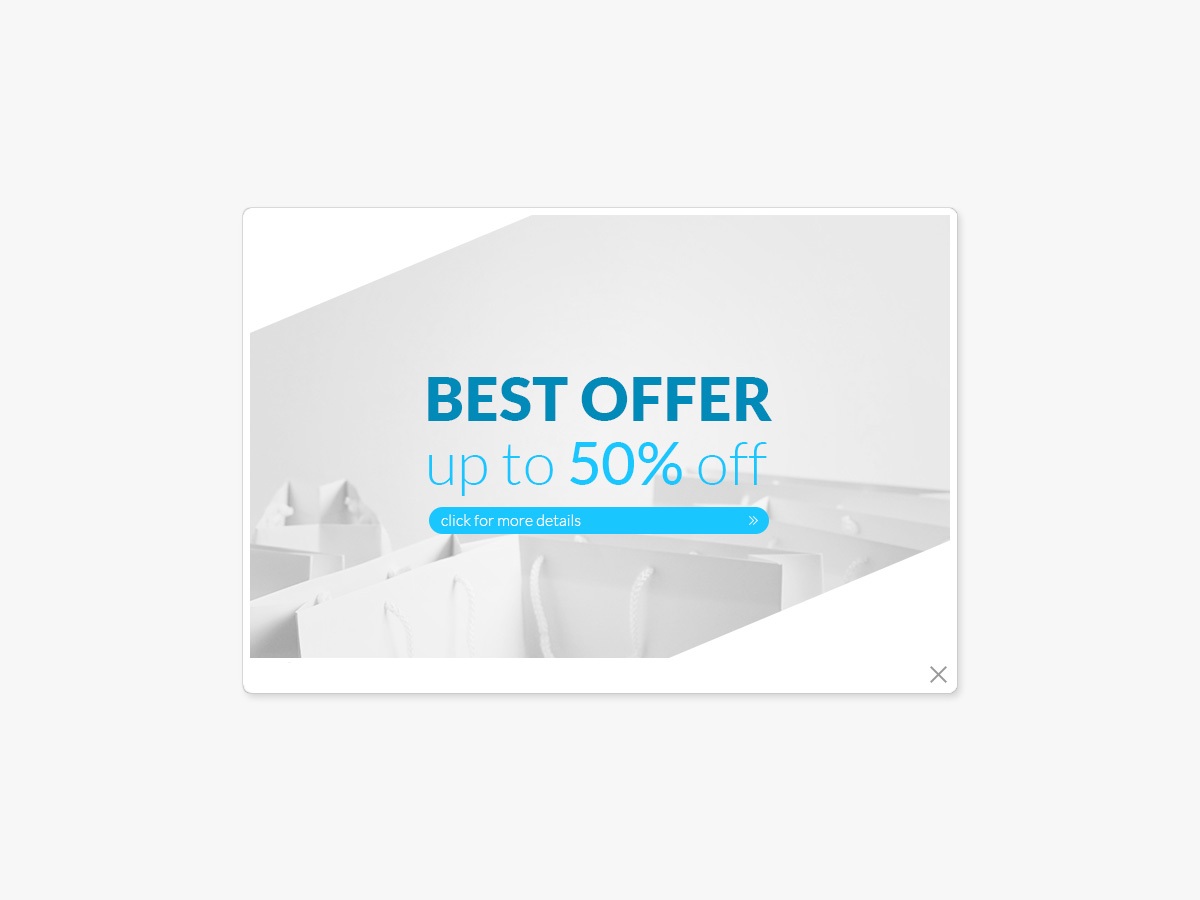 Image popup type is perfect for those who don't have much HTML knowledge and need to display advertisements, inform about some sales on their website, using images. You don't have to be a techie person to create and use an Image popup!
   WordPress
   Magento
Is Image popup responsive?
Yes. It can automatically calculates your image sizes and makes it fit in the popup. You can also add dimensions of your popup yourself. Or you can simply use the Scaling option.
How to redirect user on image click?
Yes, enable the 'Dismiss on content click' option and  under it you will see 'Redirect' option. You need to enter the URL where user will be redirected after click.
Can I make the popup close automatically?
Sure, you can add specific amount of time (in seconds) after which the popup will automatically close. (PRO option)
Can I make the popup open after some amount of time?
Yes, you can use "Popup opening delay" option and set an amount of time after which your popup will appear.