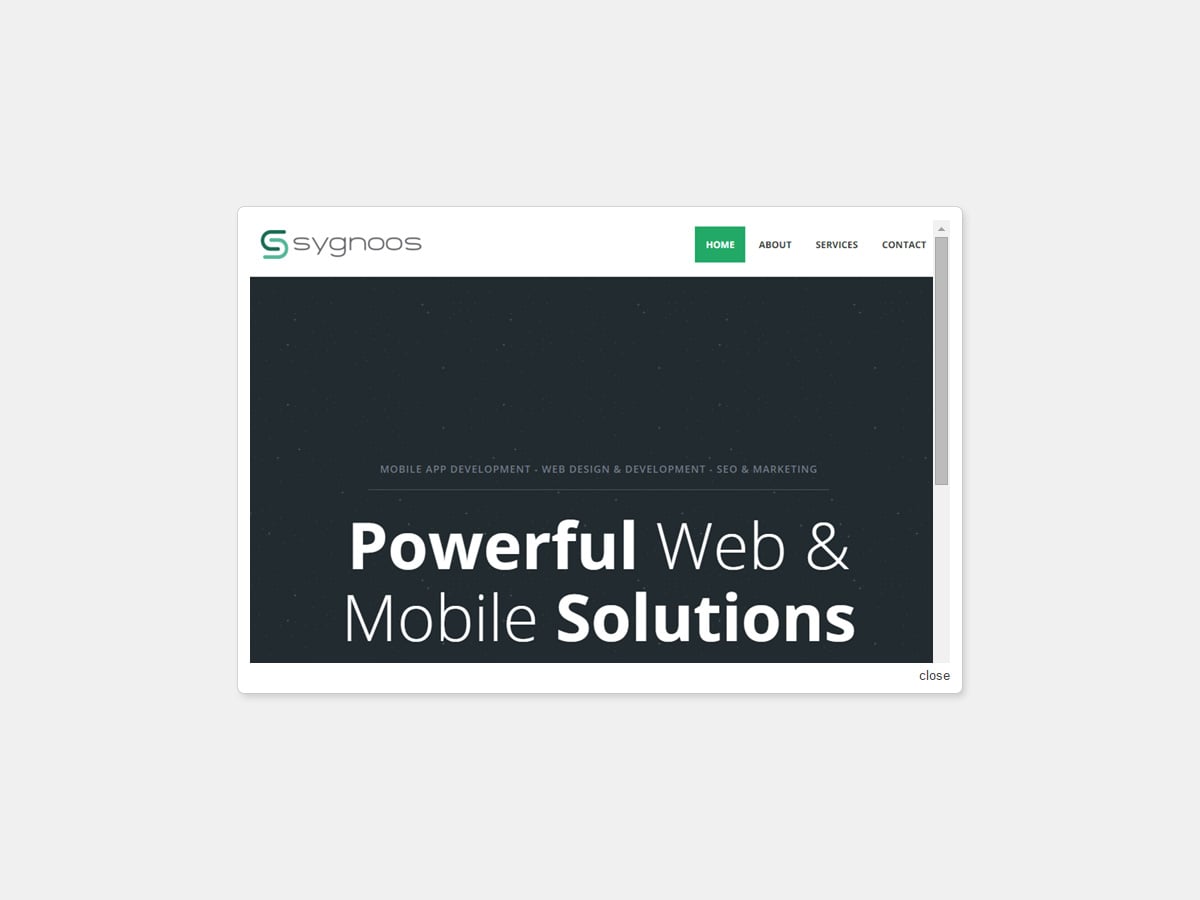 Iframe popup is a perfect solution to embed another HTML document inside a popup. You can embed Google maps, videos, weather forecast, digital publications  and any other content inside an Iframe popup to make an advertisement, for instance.
   WordPress
   Magento
Can I insert a non-WordPress website URL inside the popup?
Sure, you can insert any site URL inside the Iframe popup.
Can I open an Iframe popup from a link?
Sure, you can create an empty Iframe popup and add the following class to your link:
Ex. <a href="https://sygnoos.com/" class="sg-iframe-popup-1″>Popup</a>
So the link will be opened inside the Iframe popup, without redirecting your users. (PRO option)
Can I choose where to place the popup on the page?
Yes, you can use "Popup location" option and select your Iframe popup position.
Can I hide the popup for the logged out users?
Sure, you can use "Show popup by user status" option, and select the popup to show only for logged out users or for logged in users.