Blog
"Pick a Gift" Popup – the Newest Attractive Way to Increase Subscriptions and Sales!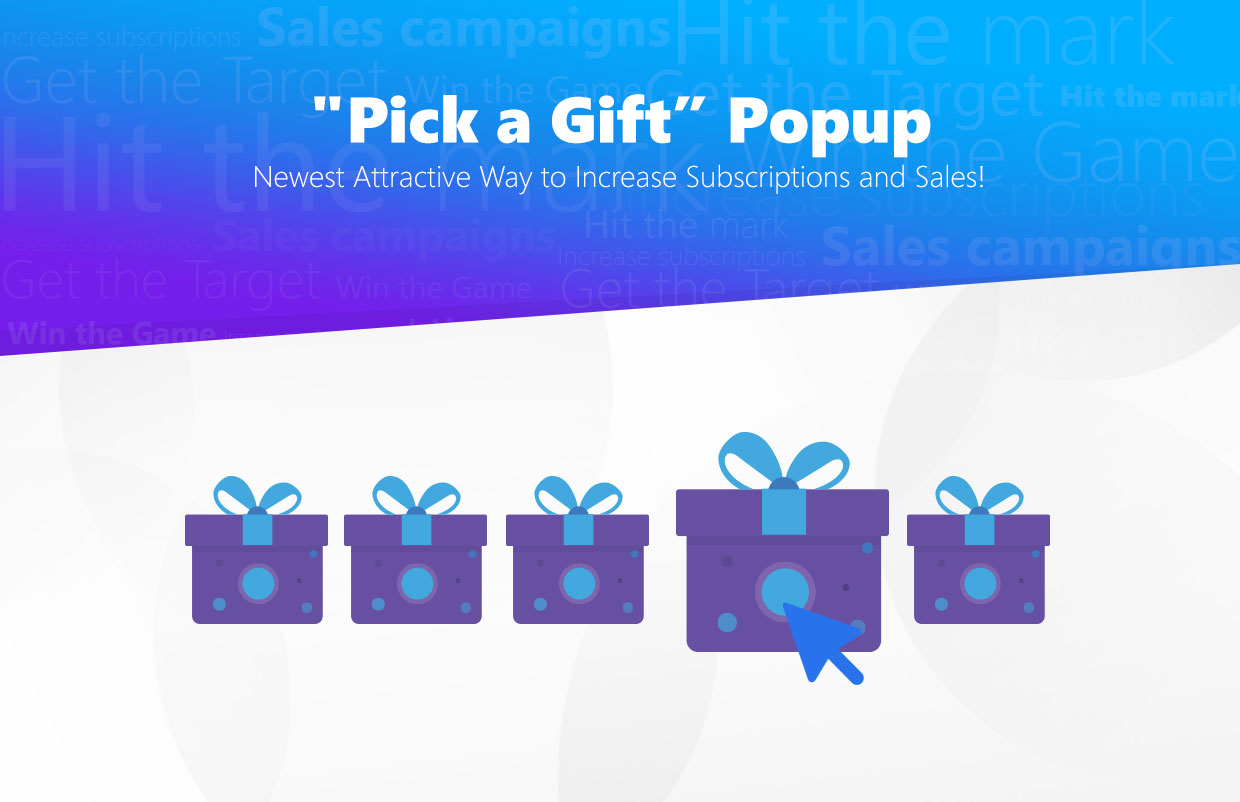 Do you want to attract your site guests and turn them into loyal customers? In that case, the Gamification or Pick a Gift Popup is made special for you!
Pick a Gift Popup is a great marketing tool with a high efficiency, which will help you to increase subscriptions and sales of the website.
The main hints of this Popup, first, an ability to generate emails and stay contacted with subscribers.
Second, give them an opportunity to win the game and get a discount code (or another prize, feel free to choose), which grows the chances that s/he will come back to your site again and purchase any of your products or services.
And the third one, the game will arouse an intrigue to return to the site with a desire to win.
Your Goals
Now, let's see how you can use this Popup to reach the best result.
How you can involve your subscription list?
Here, the scheme is simple, the visitor needs to subscribe to take part in a game. Moreover, even s\he wins or loses the game s\he is automatically becoming your subscriber.
Make them Return!
It's already scientifically approved that once you feel the taste of success, it will make you return and try to win again … and again. That's the way this Popup type one of the empowered marketing techniques, which is used nowadays.
Keep the Intrigue!
Last but not least, Gamification Popup type has one unconditional ensured feature. Even the players lose the game they stay intrigued about the prize, which makes them come back to your site for new opportunities.
Please consider, that the winning option totally depends on you. You adjust it by setting the chance to win in percentages.
Besides all of the above mentioned, there is another catching tool, which will impress your site guests.
It's a super charming gift icons menu bar, which totally increases all chances to hit the mark.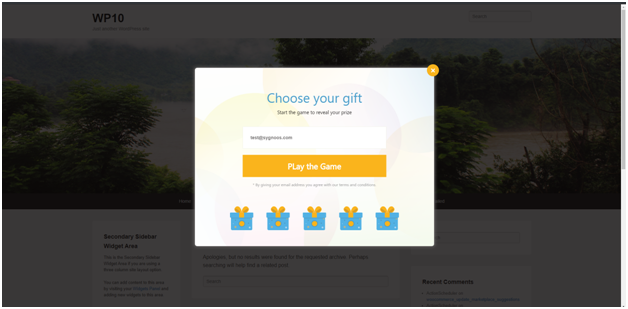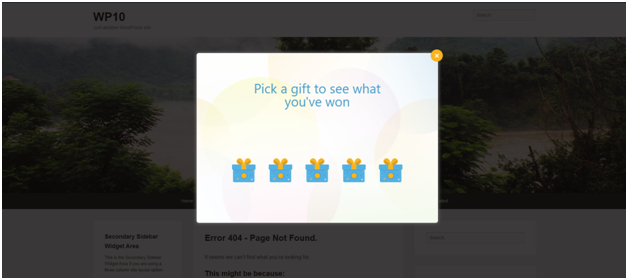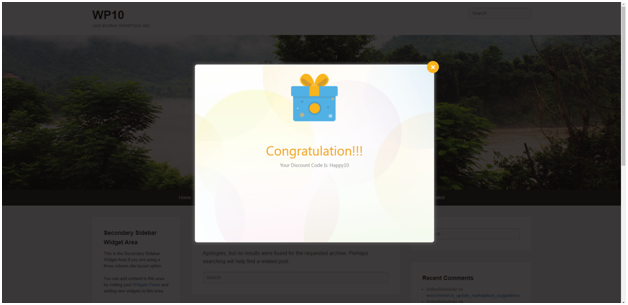 After using Pick a Gift Popup type you can be sure, beside of increasing the list of subscribers to keep the back contact with them, you will have loyal reliable customers who will ensure a tangible growth of your sales.