Blog
Make Use of Social Proof with Live Sales/Recent Sales Popup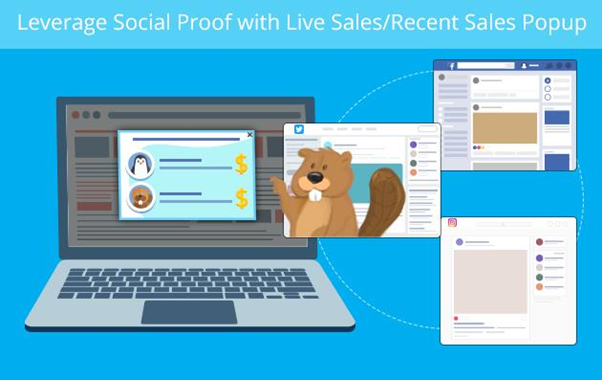 Like it or not, most people often follow the attitudes and behavior of the crowd. The majority will pursue the masses subconsciously. And this psychology works its way into every sphere of life. Most often, it conditions the behavior of customers in relation to a business. Actually, this is logical in a sense that when a business enjoys high demand for their products and/or services, plausible customers must be predisposed to trust it. In contrast, when the business is a startup, at the beginning it's much more difficult to gain the trust of plausible customers.  
Keep Calm and Make Use of Social Proof!
As the quantity of customers progresses, even more of them are attracted to avail of your products and/or services. This is how precisely the concept of social proof works! Sounds like a paradox, doesn't it? Anyway, as a successful marketer, you should take the wheel and serve the needs of the plausible customers to reassure of the truthfulness of their choice. Customers need social proof to dissipate doubts and to ease their skeptical minds. So, why not demonstrate the social acceptance the brand enjoys through one of the most effective strategies-Live sales or Recent sales popup.
More about This Popup Type!  
This is an amazing strategy if you want to detect information about buyers from the source (currently, "Live Sales/Recent sales" popup takes info only from WooCommerce plugin, but we are going to extend the functionalities). Through this popup you can demonstrate recent sales to visitors in a series of small popup items that appear on the site. The popup represents buyers' names, country where the purchase was made, the product bought and the time of the transaction. What's more, you can show buyer, product or a custom image. This is a powerful advertising strategy that motivates visitors to take action. Besides, it gives them information on most purchased products.

Want to make use of this popup type? To set configurations specific to Live sales/Recent sales popup type, check out this easy-to-follow knowledgebase.
This is how the popup looks like.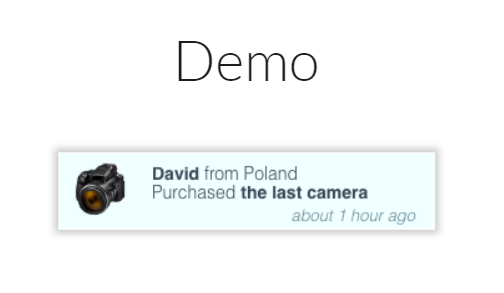 In Conclusion
Most people need a small incentive to take action. In business, people pay attention to the brand image. To put it another way, brand authority and the number of customers serve as a social proof for visitors. This is when visitors make a decision to follow the masses. This fact will ultimately lead you to the significant boost in conversions.
What's more, you don't have to go deeper into people's psychology or discuss if this kind of behavior is logical. Just accept the reality and start to reap benefits from your comprehension of the human psychology. Showcase the purchases to visitors, so that they are encouraged by the experience of customers and are attracted to follow the people around them.