Blog
Use Inactivity Event to Target Your Visitors
In addition to all of the online targeting strategies there is an exceptional solution that ensures segmentation based on the inactivity of users. Whenever the program detects that users are inactive on your site, it will show an attractive offer to them once they show some activity. The offer will be shown in a compact popup window and can be created with any popup type. So you can make any popup and give an inactivity event to it.
Seize the moment!
Seize visitors on the page where the program detects inactivity. So, at the moment the program detects inactivity on your site, a visitor may just be viewing the items or reading the content. Whether the visitors are on the blog page or viewing some of the items on your ecommerce site, you can come up with a suitable attractive offer right at the moment. For example, they may go to view some of the items, read item description, go to see shipping details or zoom in to see a product at a closer distance. When you see that they are inactive, they may be thinking over something in relation to your products. Now just dissipate their doubts and help them to make a decision. At this moment, come up with an attractive offer through any popup type. Make a beneficial offer in the popup and multiply chances to attract more visitors.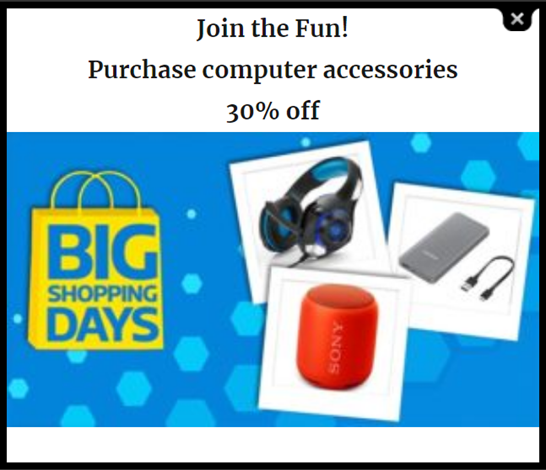 Inactivity of visitors on your blog page
Similarly, detect the inactivity of visitors on your blog page. In this case they are possibly interested in the content. So, it's a good chance to come up with a suitable offer through one of the popup types. As visitors are most possibly reading the content, offer them to subscribe to your newsletter to get updates from you regularly. For this purpose, create an attractive subscription popup and place it on your website. Another opportunity is offering visitors to share the content on their socials. Here Facebook and Social popup types can help you by showing up after the period of inactivity.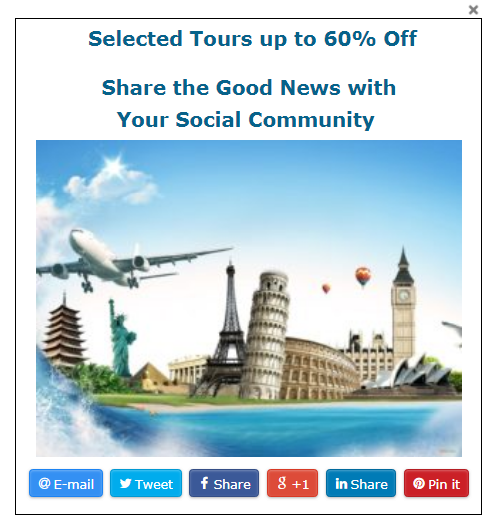 C
onfigure the Settings
As mentioned, you can give this event to any popup type. Let's take the HTML popup type as an example. In HTML popup settings, go to "Popup events" section and select the Inactivity event from the dropdown menu. Then, set the delay for this event. For instance, if you set a delay of five seconds, the popup will appear once visitors are inactive on the site for the period of time mentioned.

To Sum Up
Giving the inactivity event to a popup appears to be one of the most powerful means of online targeting. It gives an opportunity to assume the reason for the visitors being inactive on your site for a certain period of time. Then, come up with a suitable offer considering many factors. Among these factors, pay attention to the page where the visitor has shown inactivity.