Blog
Digital Maniac – How To Create Backlinks In 2021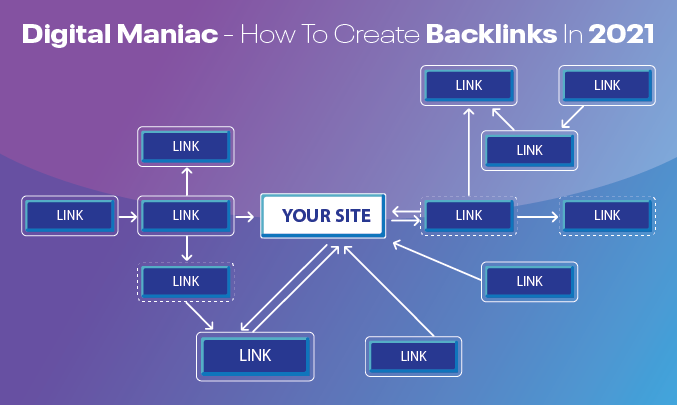 One of the top three rating criteria used by Google is backlinks. They are well-regarded as expressions of faith, trust, and strength. Backlinks from relevant websites will help boost your SEO efforts. A backlink is a link to a particular web resource from another website. A website, a web page, or web directories are all examples of web resources.
Backlinks can be valued differently depending on several factors. In this sense, backlinks from high-quality websites are the most useful. Links from high-quality, well-known websites can give search engines more positive signals than links from low-quality, lesser-known websites. To identify good links from the bad ones and understand how to create backlinks to increase the rankings one can opt for an SEO course.
No-follow links ignore the links and have less SEO value; follow-links tell search engines to remember and offer SEO value to the links. Look for ways to include links in the primary body material of a website. When backlinks appear in the header, footer, or sidebar, search engines cannot give them the same weight.
There are many ways to get good connections, but which ones are the best? Learn how to get the best backlinks for your website by reading on.
Link Building Resources
It is one of the most productive ways to build links. The process of creating backlinks from pages with curated lists of links to external websites is known as resource page link building.
To be victorious with this strategy, you should first identify areas where your company can provide value to your target audience. Some resource pages also have a "Suggest a resource" connection, which encourages you to suggest a resource.
There are many "resource sites" that aren't just a set of links. They curate content in the same way that a traditional resource page does. On their website, they don't use words like "resources." It means they aren't in search results.
Unlinked Brand Mentions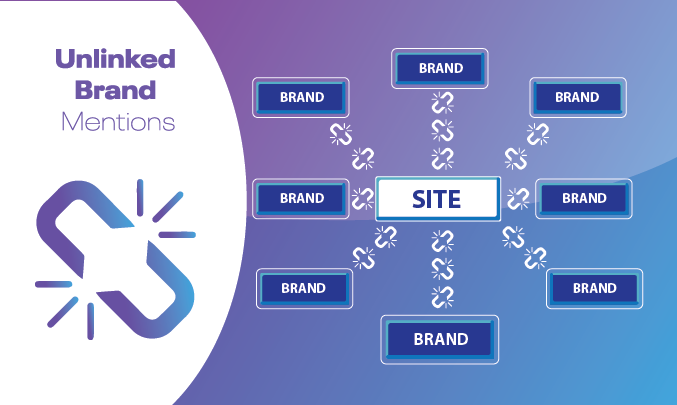 Online mentions of a brand—or something directly connected to a brand—that do not link back to your site are unlinked brand mentions. Even though a website is listed, there is no connection to the website.
Set up tools to keep an eye out for brand mentions. Once you get notified of any unlinked brand mention, start reaching out to people to link your brand.
Link Building via Listicles
A list post, also known as a listicle (list + article), is a series of posts. It might be a collection of the industry's best tips and tricks or the cutest babies' videos. List articles are trendy. Posts that feature the "best of" are a powerful type of "ego bait." You list out the best individuals, bloggers, quotes, or tools on a given topic in a "Best of" list article.
Find a subject for your "best of" or "listicle" article. Examine your blog posts and compile them into one long, SEO-friendly post. If you're a newcomer to the niche, try to write five well-researched list posts on your blog.
Writing a list post with thousands of likes, backlinks, and hundreds of backlinks is the simplest way to build Skyscraper Material. It's one of the fastest ways to rise to the top of your niche without putting in years of work.
Local Business Websites' Backlinks
Backlinks from local business websites to your site are an effective tool for promoting your online business. Obtaining such ties is a difficult task that necessitates initiative, constructive behavior, and a significant amount of effort. Getting media attention can be highly beneficial to the business's promotion since media outlets serve the general public.
Creating relationships with local businesses will also result in backlinks from their websites. Instead of multinational companies, look for locally run franchises and enterprises. Contributing to local blogs is another way to duplicate the first link-building approach.
Sponsoring various local groups, concerts, colleges, festivals, and theatres can undoubtedly boost your salon's popularity and prestige in the community. Participate in local charity events. It's another way to give back to the community while still building a positive image.
Local backlinks will help develop your business as a resource in your region. A local link-building strategy needs much manual outreach. It also promotes new interactions.
Backlink with Testimonials
Customer testimonials get prominently displayed on many websites, especially those that provide business-to-business (B2B) services. If you want to use the testimonial method to get links, you'll first contact businesses with whom you do work. Writing phony/fake reviews is frowned upon and may damage your site's search ranking. Just write genuine, accurate testimonials about goods or services that you have tried yourself.
Most people will happily comply if they've already shared testimonial references. Not every business has a section on their website where customers can leave feedback. Keywords and phrases near your company name in your summary will help search engines find your company.
When submitting your review, make sure to include your name and website address so that your site can receive a backlink. It may be days, weeks, or even months before the company publishes your testimonial. Continue your SEO activities through other channels in the meantime.
The Skyscraper Technique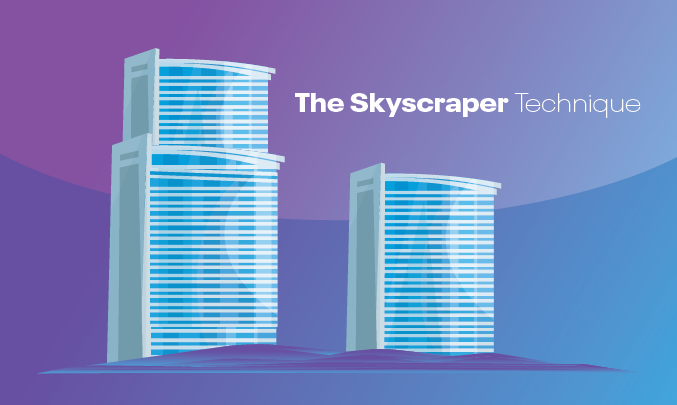 The Skyscraper Technique is a link-building method in which you improve standart content, and backlinks are well-replicated. Here's how it works:
Find a pertinent piece of content with a couple of backlinks.
Create something far outstanding.
Ask those referring to the original report to instead connect to your premium content.
Creating original, relevant content that can naturally gain traction in the Internet community is the best way to get to other sites. It will help to connect to yours with high-quality, relevant links. It is a tried-and-true link-building strategy for gaining high-quality editorial links. It works by taking into account Google's three most important ranking factors: content, links, and RankBrain.
You will fail to rank and drive organic traffic if your content does not fit with a searcher's purpose and your links do not point directly to the website. The skyscraper technique brings the most seasoned PR expert to the table to launch a story that scales like this. As a result, this material appears at the top of search engine results pages (SERPs), resulting in increased traffic.
Final Words
Any successful SEO strategy relies heavily on links. But keep in mind that it's not just about the number of connections; consistency is also important. Backlinks come in various shapes and sizes, each with its degree of meaning and significance. Make your link-building strategies focused on obtaining top-tier links that will help your SEO the most.