Blog
We have the Power to Boost Your Sales around Christmas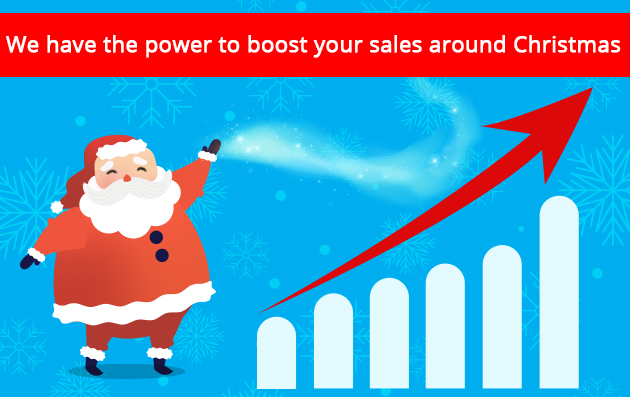 We are the so-famous popup ads, we are different from each other, but we serve the same purpose. And yes, we have been created for the favor of website owners. Our mission is attracting website visitors' attention to beneficial offers showing polite and exquisite manners. And the fact that we have proven to increase online sales is of special interest to site owners as the latter are constantly looking for new ways to boost conversions by attracting customers.
What about Christmas and New Year Sales?
We would like to announce once again that we have the power to increase your online sales if you give us the authority. We are not boastful or self-conceited, but we have a sense of dignity.  What's more, we love making discount offers for the holidays because we care for our customers. These days, we are happy to announce special Christmas and New Year sales. So, feel free to check our website for the details. We offer our sales far before the celebrations because we need some time to adapt ourselves on your websites.
To put in other words, website owners who buy our plugin usually need some time to fix popups on their sites by configuring the necessary settings. And surely, most site owners wonder what type of popups will bring them more customers around the Christmas period. Well, let's explore the perspectives!
 Subscription popup
 Running email marketing campaigns has proven to be one of the most successful strategies to increase online sales. For this purpose, prepare everything for gathering subscribers before the holidays as ahead of the celebrations, you should already have the database of submissions. You can make a subscription popup and place it on your landing page. To make it more persuasive, give your site visitors some incentive to subscribe. For example, you can offer free materials or give discounts and shipping advantages on the order following the subscription.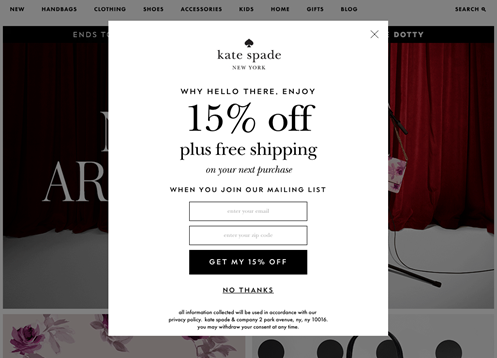 Countdown popup
 The holidays are approaching! Sometimes people are up to the ears in their everyday activities, so they don't notice the holiday excitement around them. Wake them up with a beautiful countdown popup. This is a compact window that shows numbers denoting days, hours, minutes and seconds decreasing and as if welcoming the holidays.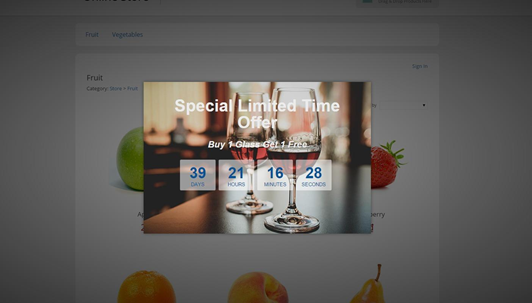 Social popup
 So you have made an outstanding sales' offer and you would like to declare it to the world? You can do that by making a social popup and placing it on your landing page. This will create an opportunity for your site visitors to share your offer with their social community. So, the more people are aware of your sales, the greater is the possibility to boost them.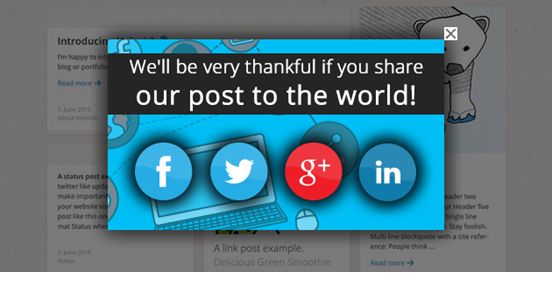 Image popup
Use of an image popup is one of the most successful ways to attract attention. It is a perfect way to inform of your sales on your website by making your offers stand out. You are flexible in making an image popup in a sense that you can include any image in your pop-up ad. In particular, it is preferable to design your own.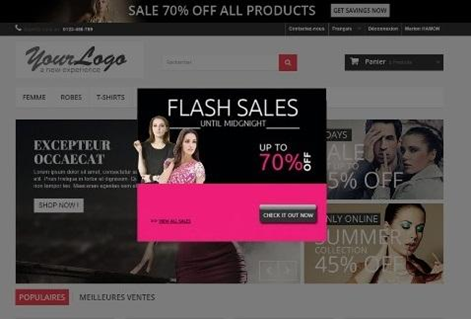 Exit-intent extension
 This is not a separate type of a popup, but it is a feature that can be given to any popup so that the popup appears at the moment a visitor intends to leave the website. This is like trying not to miss your last  chance to attract your plausible customers' attention to your offer. If you are still skeptical about the efficiency of this popup technology, study the numerous researches coming to prove that this strategy really works. By the way, you can use this functionality in order not to allow shopping cart abandonment.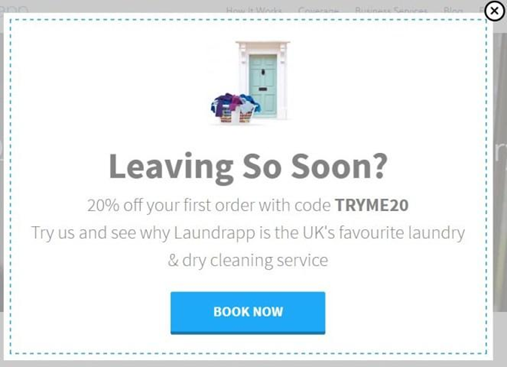 In Conclusion
So, we have proven to be the most successful online marketing features when it comes to attracting attention. Holidays are happy occasions for us. When we are used on websites during the holidays, we multiply the sales by announcing of discount offers. However, you should remember that we are also very pliable. So, you can give us any settings. Just remember to make us as polite as possible. Otherwise, you put our reputation in danger.  You know, a lot has been spoken about us as being annoying. A statement that is actually far from reality. So, help us change this attitude and get rid of getting labeled constantly so that we can be more helpful for you in attracting more attention to your sales' offers. In other words, configure the settings so that you get unaggressive popups. To help you achieve this, we have integrated an article into our blog page which gives a detailed explanation on how you can make soft and polite popups. We always focus on this issue because we find it a crucial one and we believe that together we can achieve better results. And as far as politeness is not out of fashion, we wish to be fashionable too.