If you have a WordPress website where you sell any product, you already know how much time do you need to invest on your site's design, SEO, marketing and content writing, for having a prominent online store or  selling these products.
Almost everyone knows that videos engage more people than some usual text. If you wish to advertise your products, you will better do it with high-quality videos on your website. Grabbing a visitor's attention is priceless especially for a businessman, so let's talk about different ways of using a Video Popup to appeal visitors and consequently get more sales.
It is embedded in people that popups provoke bad effects for their websites, but it depends what kind of pop-up one uses and how many are they. For some people pop-ups are unbearable, but that's owing to big sizes and preventing at every moment.
So to showcase all the possible versions of having a video pop-up on your website one can utilize Popup Builder plugin by Sygnoos as soon as it's very easy to use. The best things about this plugin will more likely be six beautiful themes and more than a dozen effects of appearance.
To Start one needs to choose an advertising video on YouTube and put the link in the URL box. Each WordPress user is able to show the video on every page of his website, or choose the page where they want to display it.
You are able to customize the dimensions of popup and choose on which corner of your website to display it. The options also allow selecting the time of opening and closing the popup.
Little popups are more accurate to build. One can customize its border radius and color by using a custom color which suits to his website more.
Many experts recommend using the following features and this plugin has them.
Enable the Exit Intent Popup – this function will let you keep your website visitors longer on this page. The pop-up appears when a user takes his mouse to the search field. For not annoying your site visitors select how many times you want them to see the video popup.

Activate the auto play button, so that your potential clients are able to see the video before clicking on the close button.

With the help of Popup Builder plugin you can show the pop-up when scrolling on the page and choose the exact percentage of the mouse scroll.

Use the pop-up auto close up and select the moment when video finishes to take your visitor's attention back to your website.

Select the status of the user(logged in, logged out), when it's necessary to show the advertisement to one targeted group.

There are a lot of websites which display pop-ups after inactivity. And if the video is on auto play it suddenly starts to play and almost everyone goes to find the site from which the sound comes from. People may also demonstrate their videos after inactivity and they will have some chance to grasp a few new observers.

If you desire to sell an app, then your target audience will be people with smartphones. Activate this feature to show the popup only on mobile devices to have more downloads.

Use the feature Show Popup This Often if you don't wish to displease every moment with various popups.

Choose the location for displaying the pop-ups, in my opinion the best positions are in the center, and on the right corners.

You can darken or lighten the opacity of the overlay this feature  helps to have all the attention on the popup.

Want to spread sales on your selected days? with this plugin you can schedule it on weekdays!

Filter Popup for selected countries to generate sales from your target group.
Here are all the possible themes in this plugin, but you can customize the sizes and give the corners different colors.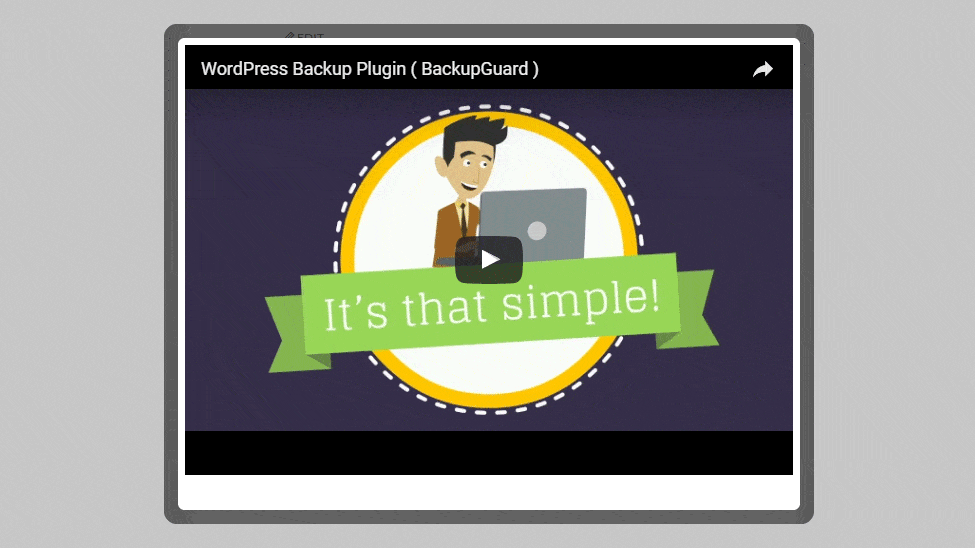 During using this plugin you might enjoy its transitional effects. You are able to lengthen the duration of the effect. If you want it to be longer than a second, you will have to increase it in the  effect duration box.
Besides creating the right pop-up your video should have high quality and be impressive to have the expected results of sales. The video popup will help to increase the number of sold products and you will see your outcome in short time.