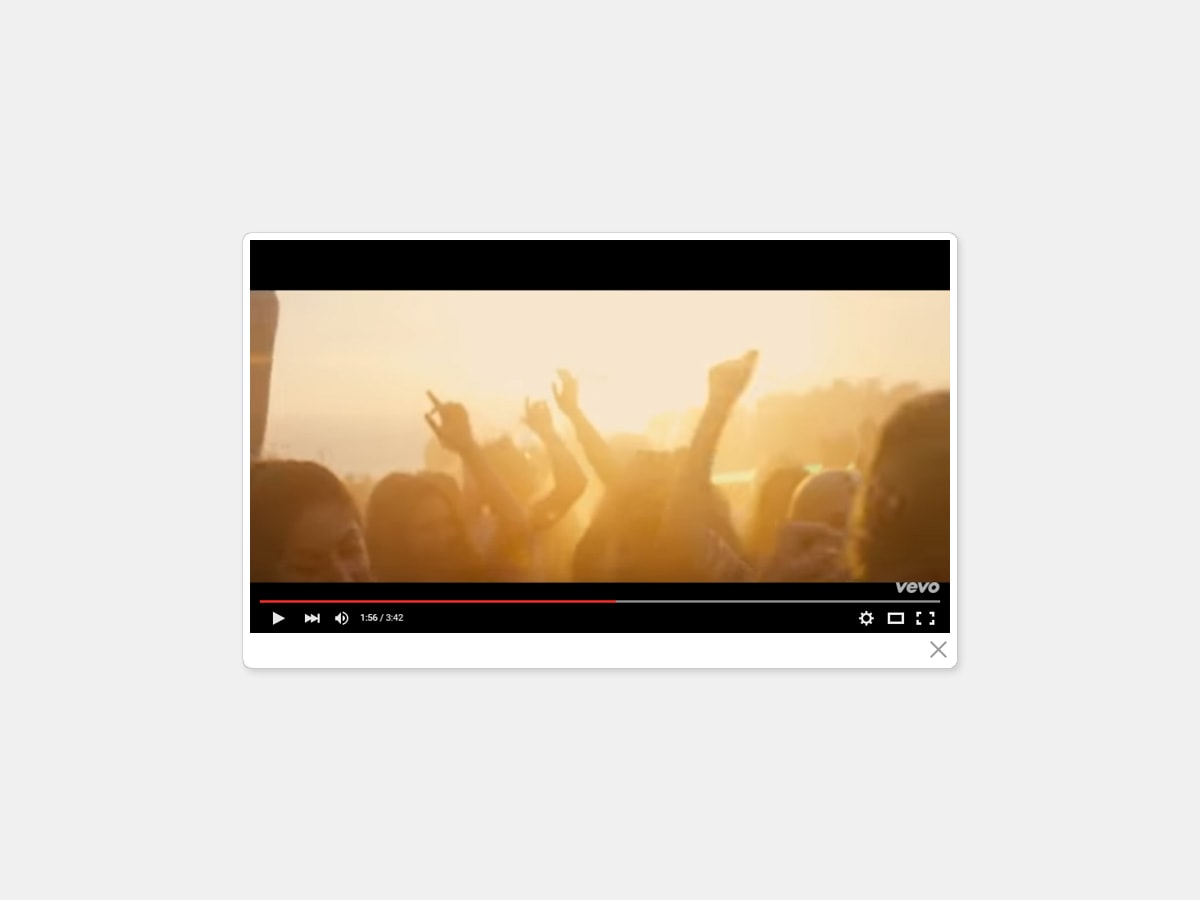 Video popup is a great tool to show videos inside a popup. Simply add your video URL in the URL field of your popup and set up the options you need for your Video popup!
   WordPress
   Magento
What types of video can I use inside the Video popup?
Our video popup supports the following video types: YouTube, Daily Motion and Vimeo.
Can I set the video play automatically when the popup opens?
Sure, you can use our "Autoplay" option and make the video play automatically.
Can I set the popup not to close in any ways?
Yes, you can use "Disable popup closing" option and your users won't be able to close the popup. (PRO option)
Is it possible to set the popup effect duration time?
Sure, you can select the effect type for your Video popup and select its duration in seconds.